At first that recipe was for as lemon squares … But some raspberries caught my attention at the market so I decide to make lemon square in a different way. I thought they would simply look and taste fantastic as pies topped with fresh raspberries. I was right! Raspberries and lemon is such an amazing paring.
You know what is also great with this recipe? If you want to enjoy the lemon taste only or if you're out of raspberries, you can easily make lemon squares instead. You just need to cook it a little longer as the mould will be bigger. I use a square mould about 9 inches. So bake the crust about 20 minutes at 350 °F and 25–30 minutes more at 300 °F once you've added the lemon filling. Rules are the same. Crust needs to be golden and the filling set on edges with a centre slightly wobbly. Voilà …2 recipes for 1 HA-HA-HA See how much I love you?
For 8
INGREDIENTS:
Crust
 3/4 cup sifted unbleached flour
1/2 cup almond powder
1/2 cup sugar
1/2 cup melted unsalted butter
2 tbsp brown sugar
1/2 tsp baking powder
1/2 tsp vanilla extract
1/4 tsp fine sea salt
Lemon filling
 1 cup sugar
3 tbsp sifted unbleached flour
2/3 cup lemon juice
3 eggs
1/4 cup cream 35%
1 tbsp lemon zest
Topping
confectioners sugar (icing)
650 gr fresh raspberries
PREPARATION:
Preheat the oven to 350 °F.
In a bowl, mix all the ingredients for the crust.
Split your crust mix in your 8 little pie moulds. (About 4 ½ inches)
Press on your crust until the bottom of all moulds are all covered.
Put on the oven about 10 minutes until the crust is golden.
Drop the heat of the oven at 300 °F.
Meanwhile, in a large bowl, mix all the lemon filling ingredients with an electric mixer at high speed about 2–3 minutes.
Split your lemon filling on the 8 hot pie crusts and put back in the oven. Bake 15 minutes.
The edges of the filling have to be set but the centre must be slightly wobbly.
Let cool and then add your raspberries on top of each pie. Sprinkle with the confectioners' sugar.
Enjoy but be careful you will maybe be on sugar rush after that because for sure you won't be able to stop just after one! LOL
Love you!!!
Sefra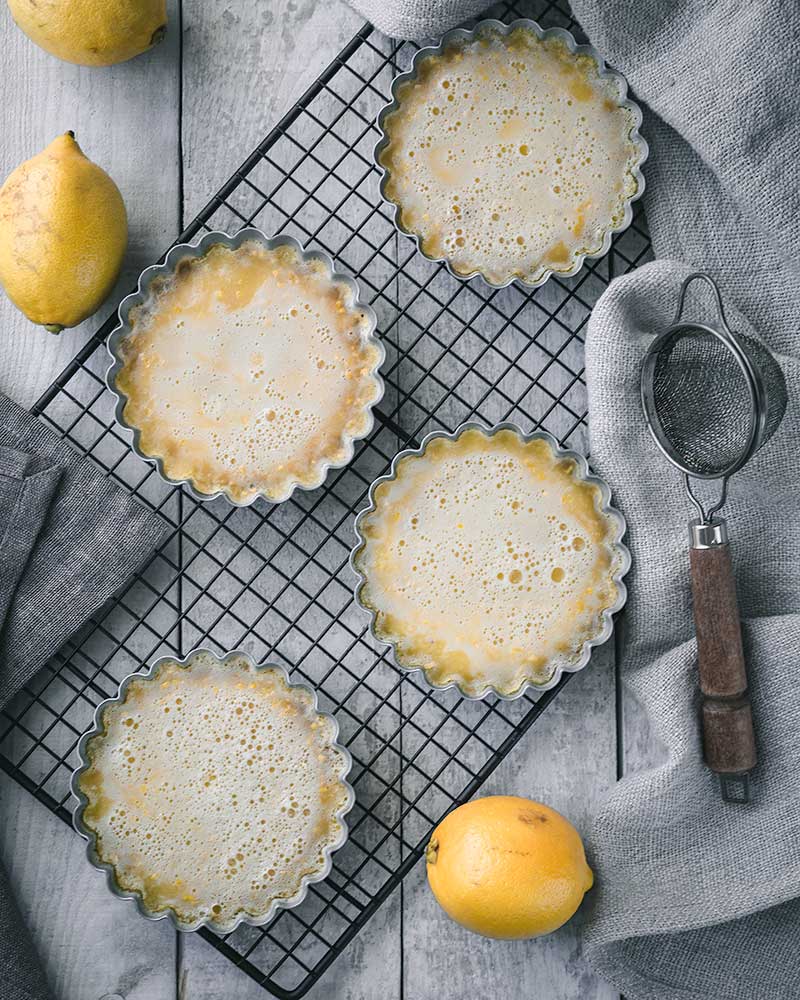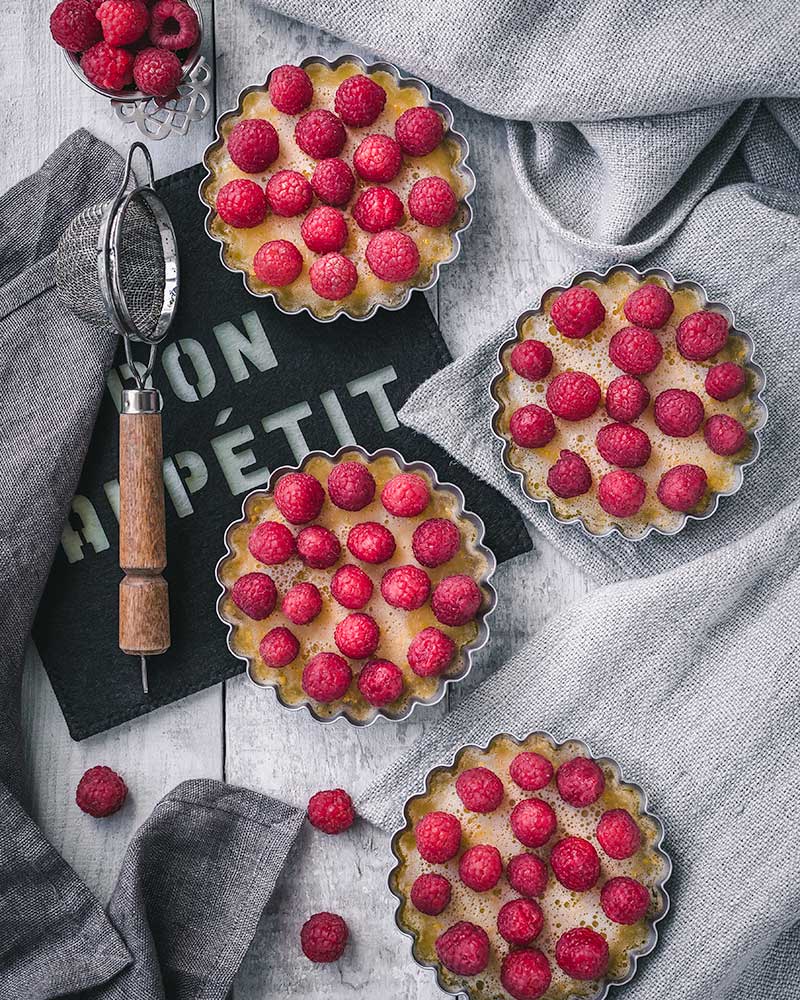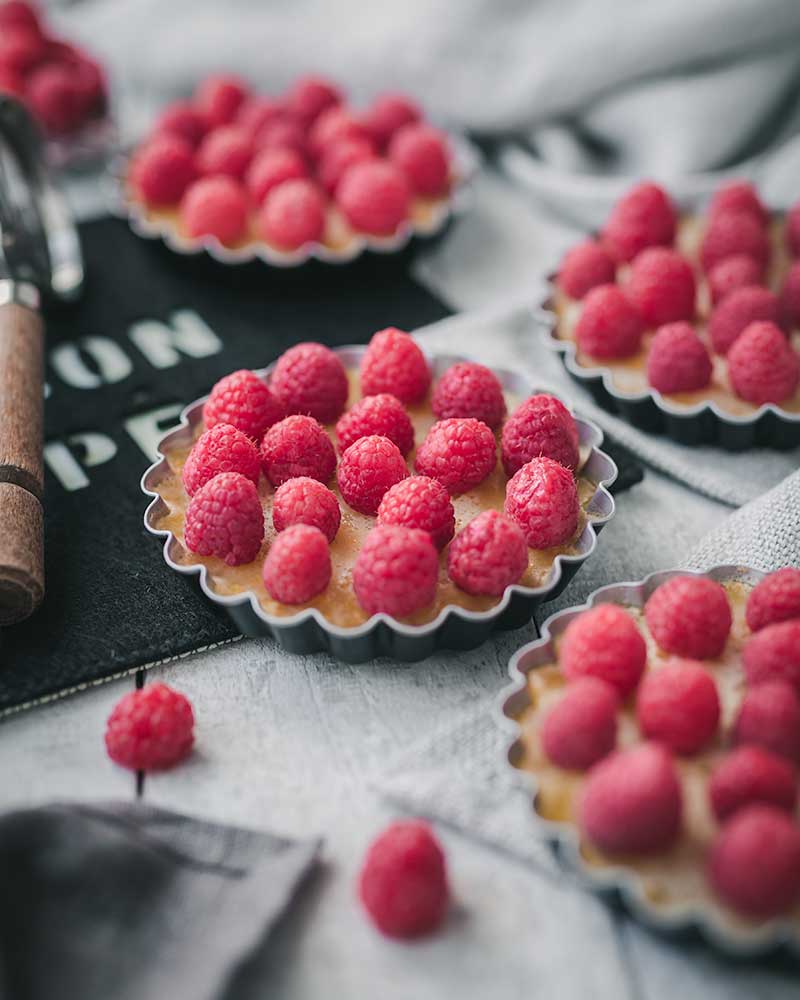 Cooking with style surely is a thing and don't worry, I got you covered! This is a selection of tools, kitchenware and other cool stuff to make this recipe or just to complete your personal collection.