The day I fell for Paul Marius was an amazing day. We were just getting in the beautiful city of Montpellier in France. We arrived by train in the evening, and we checked in our Air B&B. It was a lovely loft at "La Place de La Comédie." Every time we get in a new spot, we always run to the window to see what's the view like and this time, something different was there! It was in the building in front of our loft in such a cute little pedestrian street. This gorgeous handbag. Black and gold, not too big, just enough … you know… Perfection! It was love at first sight but it was out of reach … the store was closed.
Can you guess what I did the first thing in the morning? Even before getting my first sip of coffee? Yes, you are right! I was in the store to see if this handbag was as beautiful as it seemed and guess what … it was even better. It's at this exact moment that I really discovered Paul Marius. What an amazing encounter! So many beautiful designs in there!
I didn't buy the bag right away though. We kind of got in a seduction mode Ha-Ha! Every time I was in my window, I was watching it. When I was in the street, it was there teasing me. I liked it a lot. You know, waiting for something you are craving for but knowing that you will get it at the end. Such a good feeling! It was almost the same feeling that when I was a child and waiting for Christmas. Remember? Looking at your gifts under the Christmas tree, knowing what was hiding in them. Lovely!
After 3 days, I decided it was enough. I needed to know that this bag was mine! HA-HA! Myyyy Precioussss! We went into the boutique for the third time. Oh and did I mention? People were super nice in there. Jean-Félix bought the bag for me because he loves to make me happy all the time. Oh oui … I'm the luckiest girl in the world. The funniest part is he didn't leave empty-handed. He also fell for an amazing travelling bag. Guess what? I bought it for him HA-HA-HA Yes we are like that!
Hope this will make you discover a new brand you will fall for as well because it's our biggest pleasure to share with you our crush! Have a look at their website and you will probably find your perfect match!
Love you
Sefra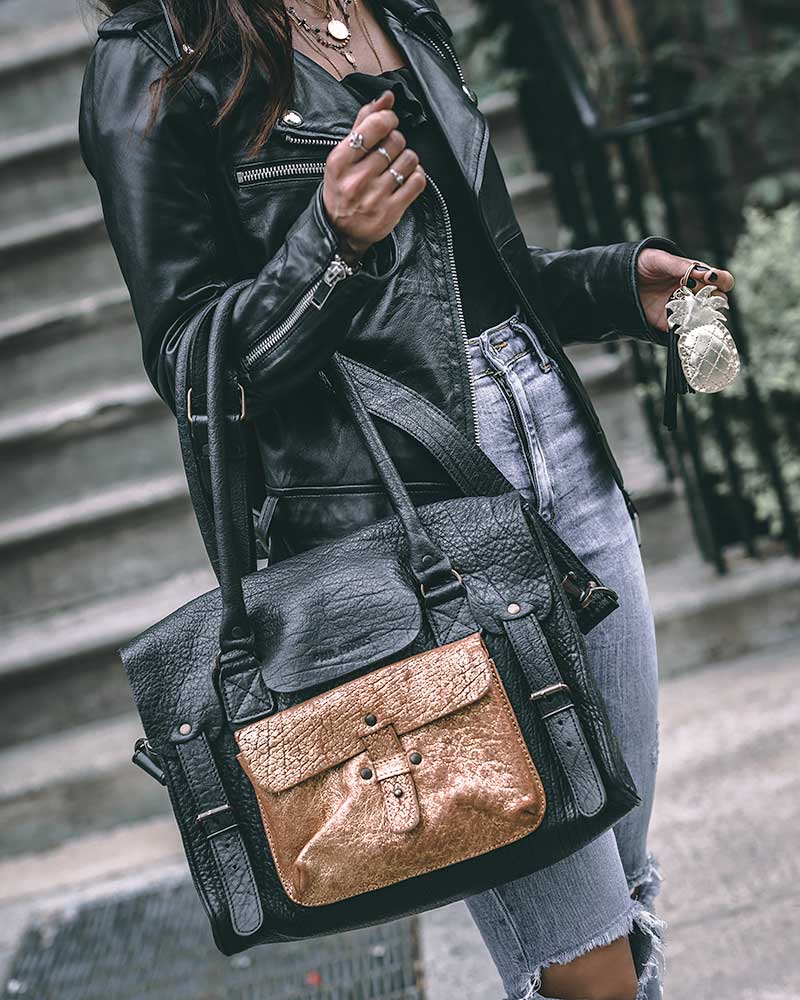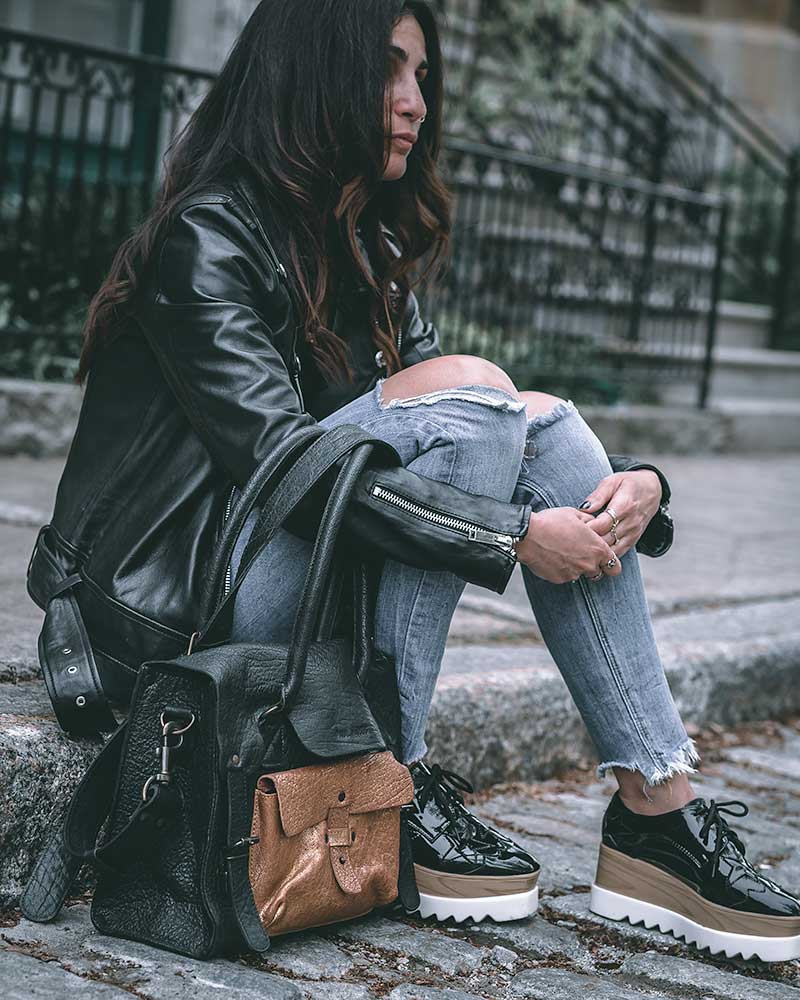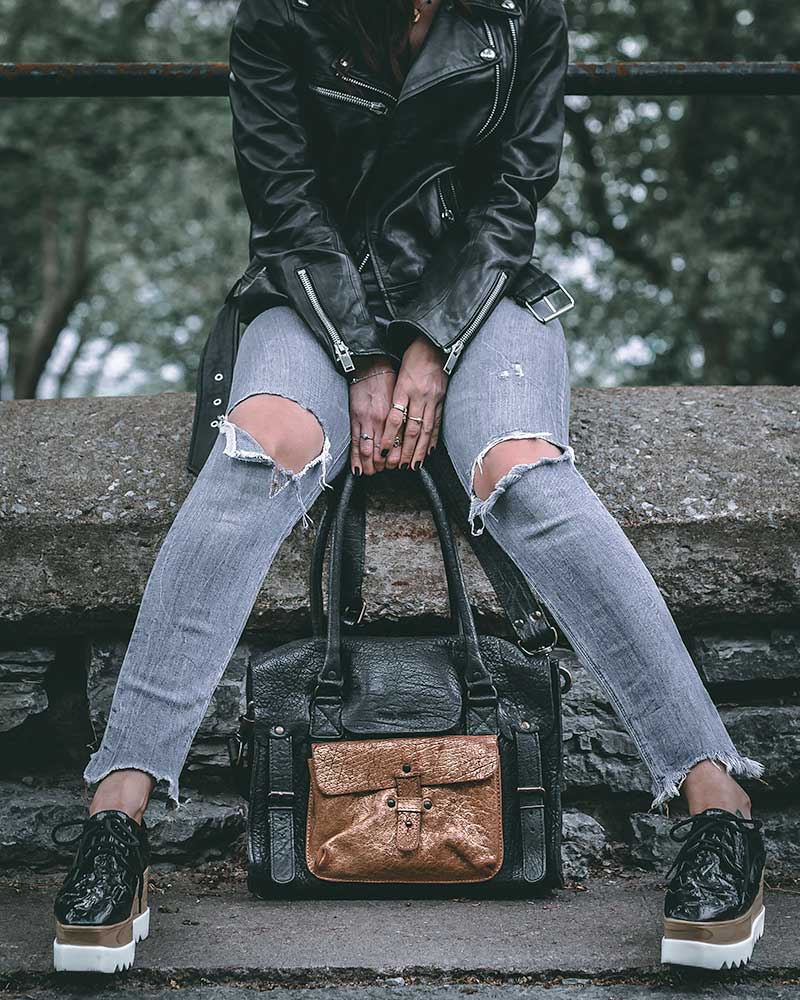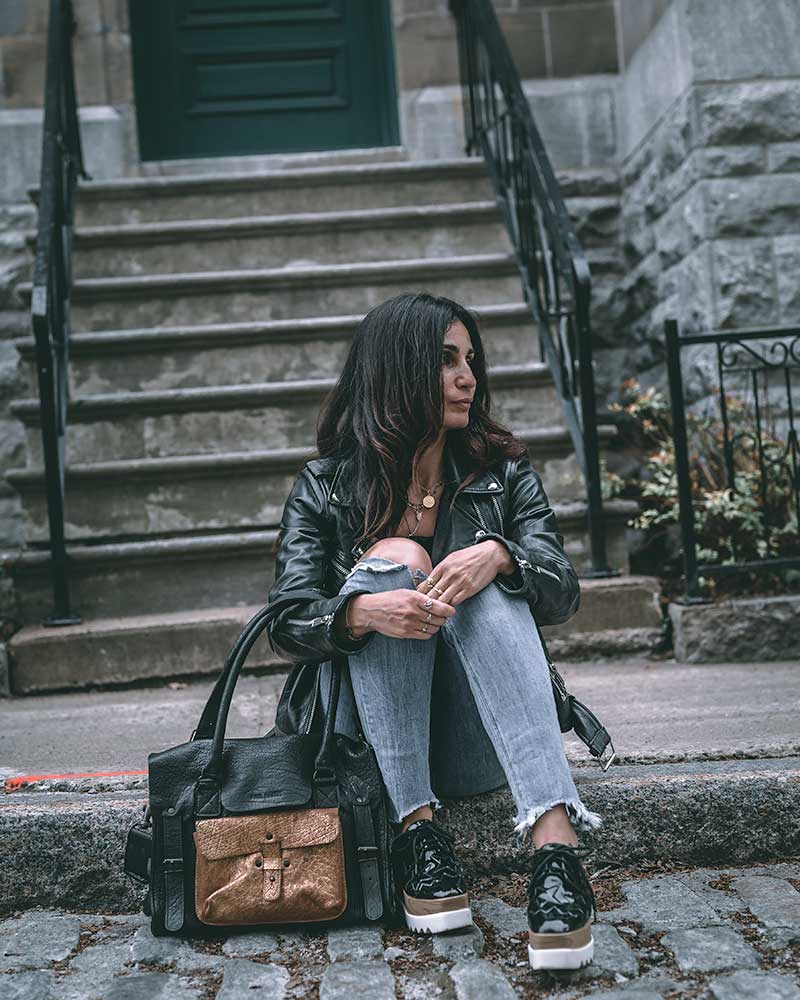 Here's a little selection of items I thought could inspire you for recreating my look.