There are many reasons why I have so many variations of the Brooklyn cocktail in my own cocktail library. The main reason would probably be that I often miss one ingredient. The Brooklyn cocktail is made of Rye whisky, dry vermouth, Maraschino and Picon. Picon is unavailable in Canada and in the USA because of an ingredient in it figures on the list of prohibited ingredients in these countries. Well… I happen to live in Canada so my access to this aperitif is quite limited. Because of that, I created a recipe of my own. Analyzing the way it's made, I realized that I could mix 4 ingredients together and get pretty much the same taste.
HOUSE MADE PICON RECIPE
Simply blend together these 4 ingredients in a bottle and enjoy when needed.
6 parts China China Bigalet
6 parts Suze
1 part Cointreau
1 part Angostura Orange bitters
But still, even this recipe is not that easy to achieve because "China China" is not sold at our local liquor store. Even worse, the agency who used to import it no longer carry it! NOOOOOOO!!!!!
But "tout n'est pas perdu"! I can always be imaginative and so do my fellow bartender friends. Hands down the best Brooklyn riff I ever had at a bar was made by Nabil, former bartender of Nacarat in Montreal. Here's his recipe.
INGREDIENTS:
1 oz Crown Royal Northern Harvest
1 oz Lot 40
1 oz Noily Prat xtra dry vermouth
¼ oz Amaro Montenegro
1 Barspoon Chinotto liqueur
2 Dashes Peychaud's
2 Dashes Reagan orange bitters
METHOD:
Stir all ingredients over ice.
Strain in a chilled cocktail coupe.
Express an orange zest and discard.
That's a clever way to do it when you miss both Picon and Maraschino wich is a situation that happened to me recently. But when I got Maraschino back, I was still missing Picon AND housemate Picon so this is what I came up with. It did the trick pretty well!
DISCLAIMER! I'm using Bourbon for this one. I don't want to go too geeky so let's just say it worked better LOL
INGREDIENTS:
1 ½ oz Bourbon
¾ oz Noily Pratt Xtra dry vermouth
¼ oz Amaro Nonino
1 Barspoon Maraschino
2 Dashes Angostura Orange bitters
METHOD:
Stir all ingredients over ice
Strain in a chilled cocktail coupe
Enjoy
So there you have it folks. If you love Brooklyn or any spirit forward whisky cocktails these are 2 delicious drinks you should appreciate.
Cheers my friends.
Jean-Félix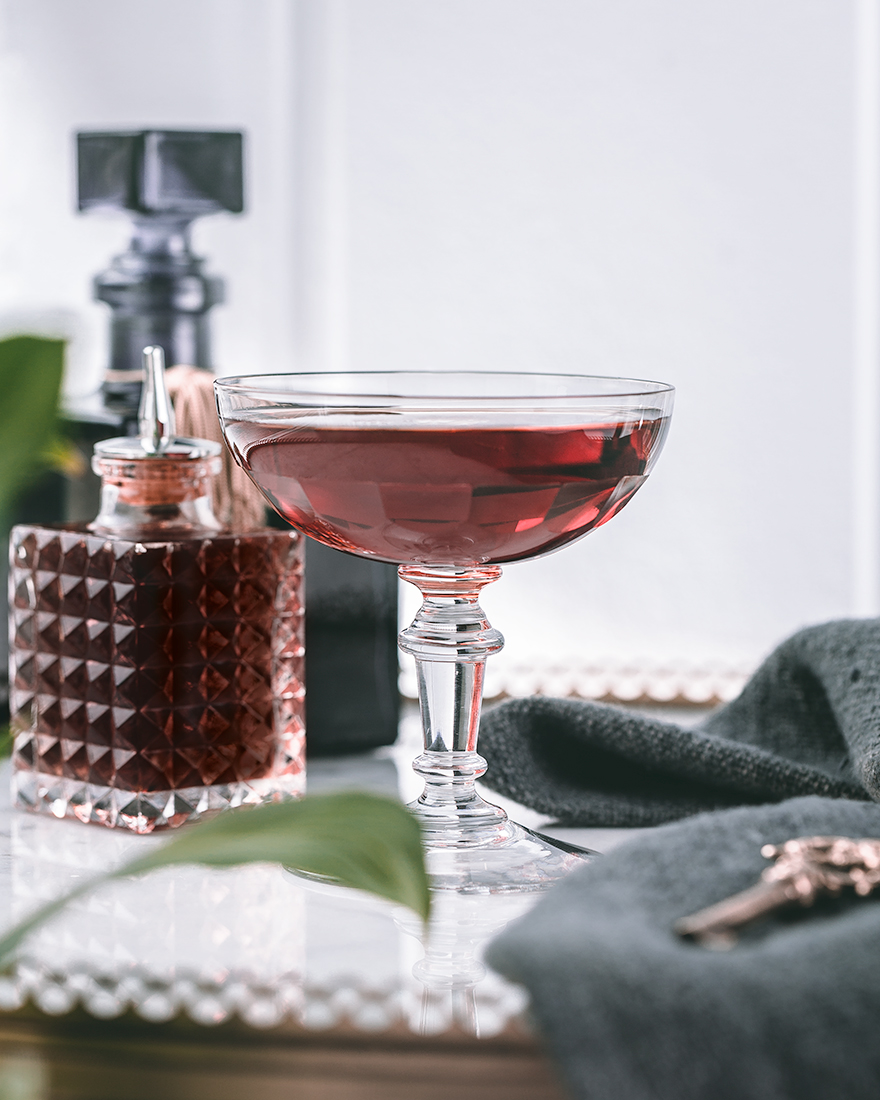 Why not make cocktails in style? Here are some amazing tools I found for you.