Let's talk about this wonderful sauce! What to say?? It's a lifesaver! A real one! We love it so much that I use it for a lot of recipes. This marinara sauce provides me with so many options. Pasta and pizza are just sublimed when I use it. Oui, oui, I always use this sauce when I need tomato pizza sauce. It's AMAZING!
You can make double recipes and keep some in the freezer. Like this you are always ready for pizza time, anytime! HA-HA-HA
INGREDIENTS:
2 tbsp olive oil
1 can whole tomatoes 28 oz
1 small onion finely chopped
4 cloves of garlic minced
½ tsp red chili pepper flakes
½ cup white wine
2–3 tbsp honey
1 tbsp dry oregano
½ cup fresh grated Parmesan
Fine sea salt and black ground pepper
PREPARATION:
In a medium-large saucepan, heat the olive oil over medium-low heat. Add the onion, the red chili pepper flakes and the garlic. Cook and stir for about 2 minutes, just to get the flavours out. Don't golden it.
Add the whole tomatoes and crush them. Then add the white wine, the honey and the dry oregano. Stir and season with the fine sea salt and black ground pepper.
Simmer the sauce for about 45 minutes over low heat. I love when the sauce is thicker and well reduced. It's much more flavourful that way.
Take the sauce off heat and with an immersion blender puree until smooth.
Place the sauce pan back over heat and add the fresh grated Parmesan cheese. Stir until the Parmesan has melted in the sauce.
That's it!! So now you can enjoy it the way you want. Fresh stuffed pasta, spaghetti, Buratta, meatballs, pizza… All you want. I swear… A real lifesaver.
OK you're welcome!! HA-HA-HA
Bon appétit!
Love you!
Séfra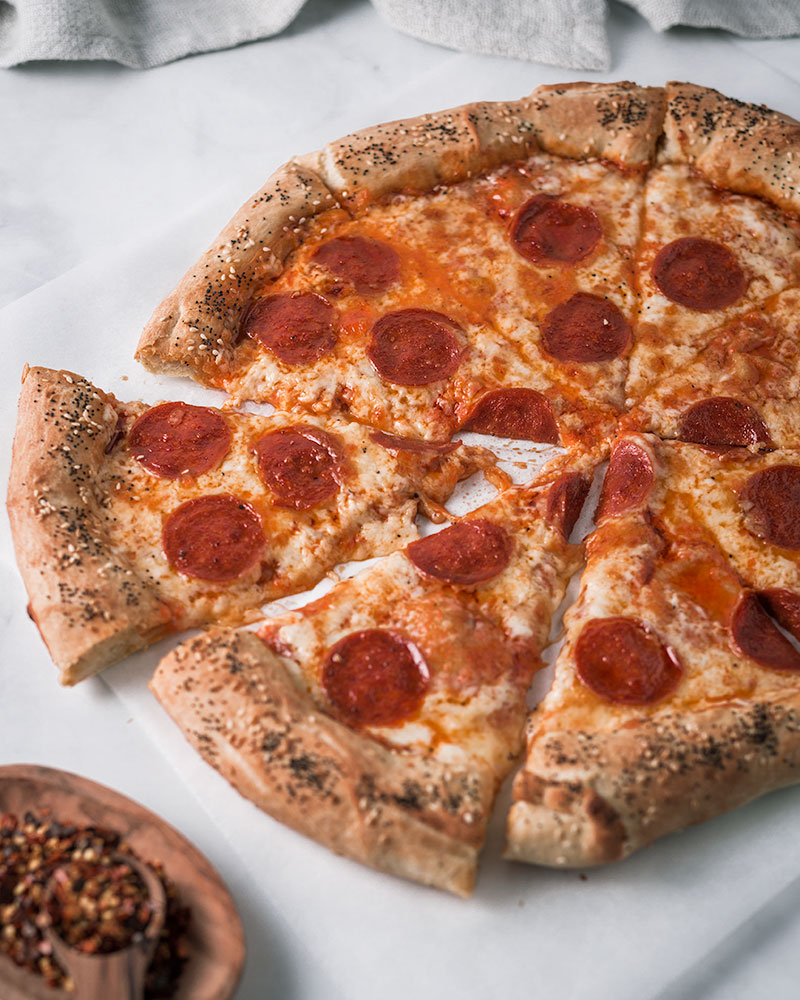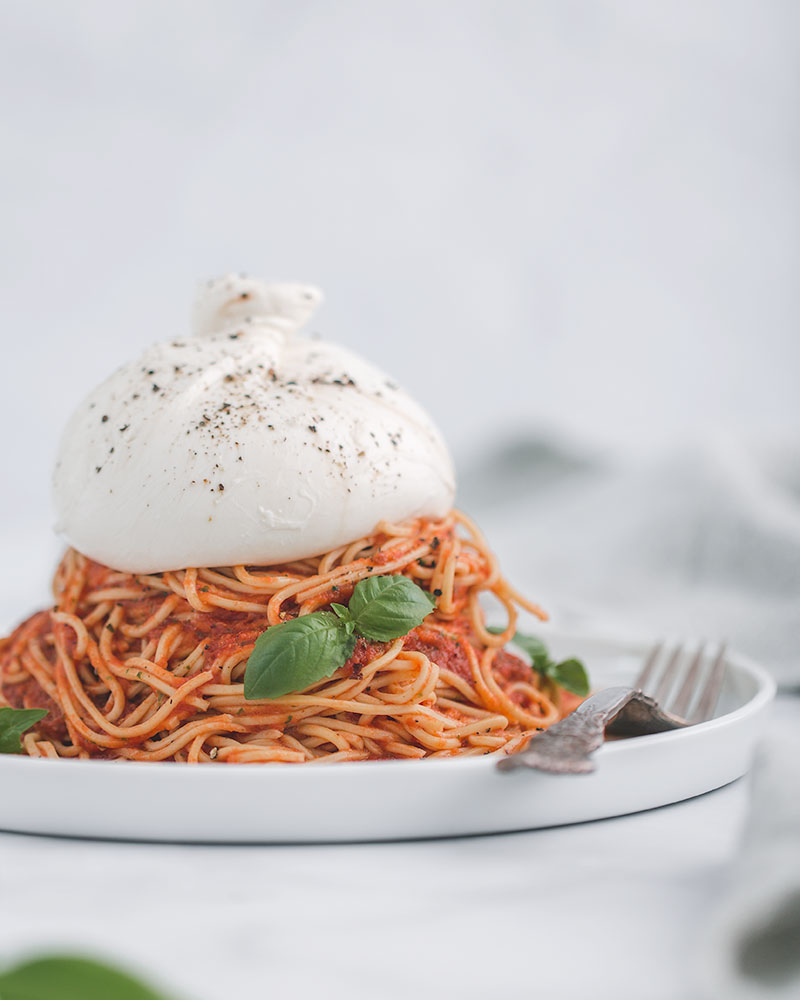 Enjoy a little shopping time!!! HA-HA-HA