When it comes to pasta… I'm not picky! I could even eat them just with salt and pepper! I think pasta is about 80% of our meal HA-HA-HA oui, oui, not joking! We are pasta lovers, pasta fans, pasta addicts! Hello, my name is Sefra and I'm a pasta addict! HA-HA-HA This recipe is probably the simplest one and also one of the best. 15 minutes maximum and you're ready to eat the best pasta you could imagine! Every real and good Italian restaurants have these pasta on their menu. You cannot be a pasta lover and not fall for this recipe. 
For 4 persons or for 2 baby dinosaurs like us!! HA-HA-HA
INGREDIENTS:
450 gr spaghetti 
½ cup best quality olive oil
4–6 garlic clove finely sliced
½ tsp chili pepper flakes
Big bunch of fresh basil finely chopped
fresh grated Parmesan
fine sea salt and black ground pepper
PREPARATION:
1- In a large skillet, heat the olive oil on medium-low heat. Add the garlic and the chili pepper flakes! Stir occasionally. Don't brown the garlic too much, and I mean slightly. It will take about 5–6 minutes.
2- Meanwhile in a large pot, bring water to a boil with a little amount of olive oil and cook the pasta until ready. You know the rules… If you have been following us for a while… AL DENTE!!!
3- Drain the pasta, put them into the chili garlic oil and toss to coat!!
4- Add a looooooooot of freshly grated Parmesan and a ton of fresh basil!
5- Season with fine sea salt and black ground pepper. The way you're seasoning your recipe will make a difference between an ordinary dish or a delightful one. The one you could pay for in a restaurant or the one you will be disappointed. Salt will always enhance all the flavours.
*For this recipe I will go for about 1 tsp of fine sea salt but it's up to you!
6- Toss to mix everything perfectly and spread all the flavours in the pasta.
Et voilà!! You are ready to serve one of the most popular dishes in the world and it took you only 15 minutes!! What do you think about that?? Amazing right?? All you have to do is to dress the pasta in your favourite bowls or plates and top with beautiful basil leaves.
I really hope you will enjoy it! This simple dish is one of my favourites. Made the good way, you will never be disappointed!
Bon appétit!!
Love you!!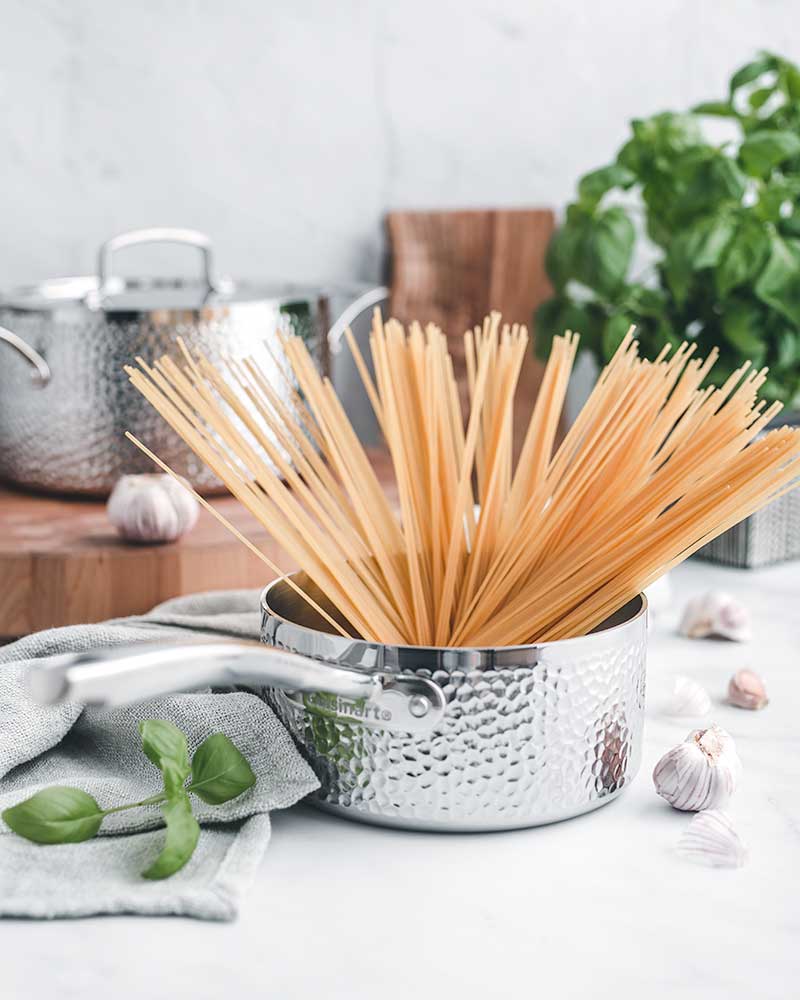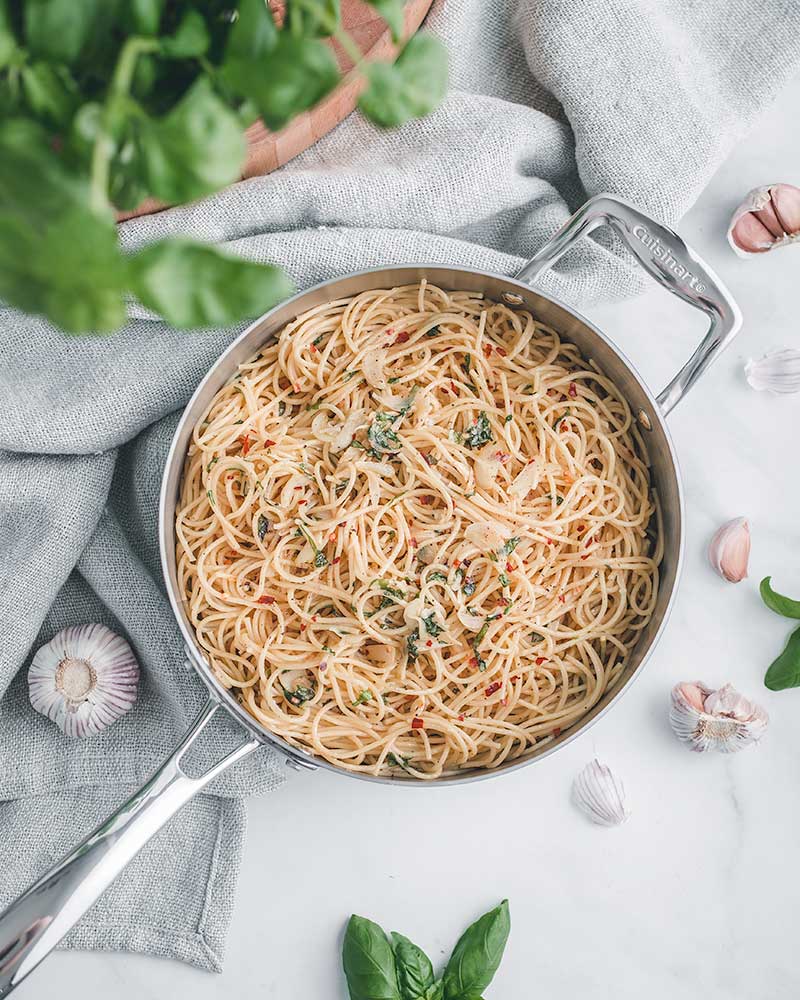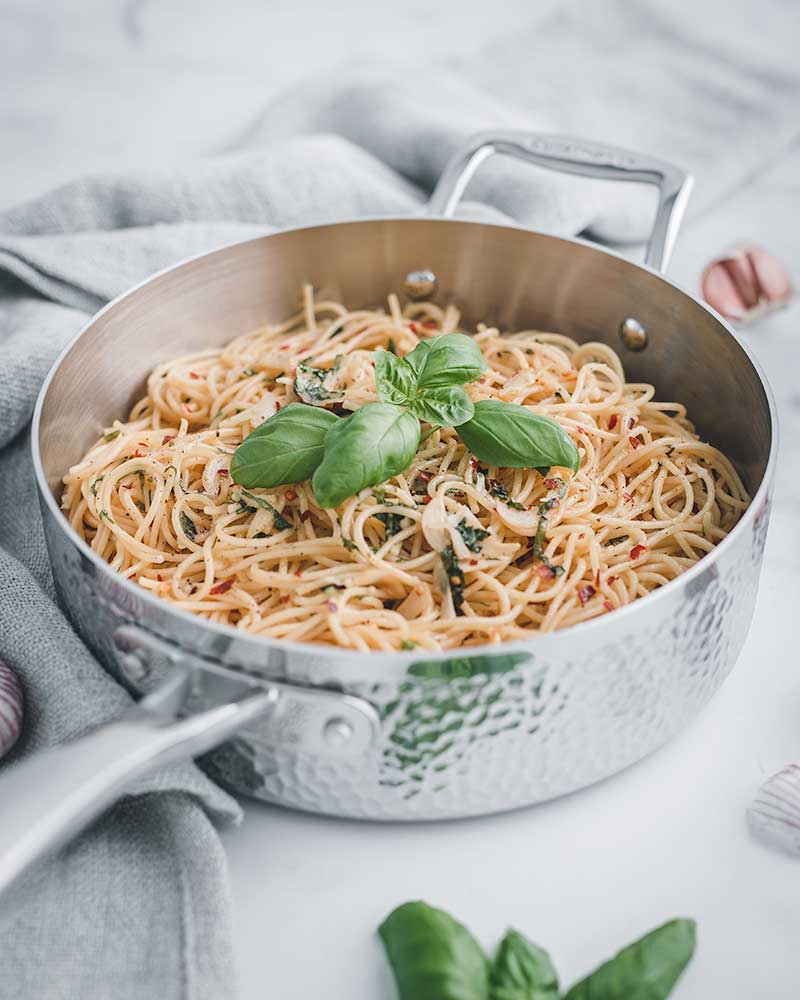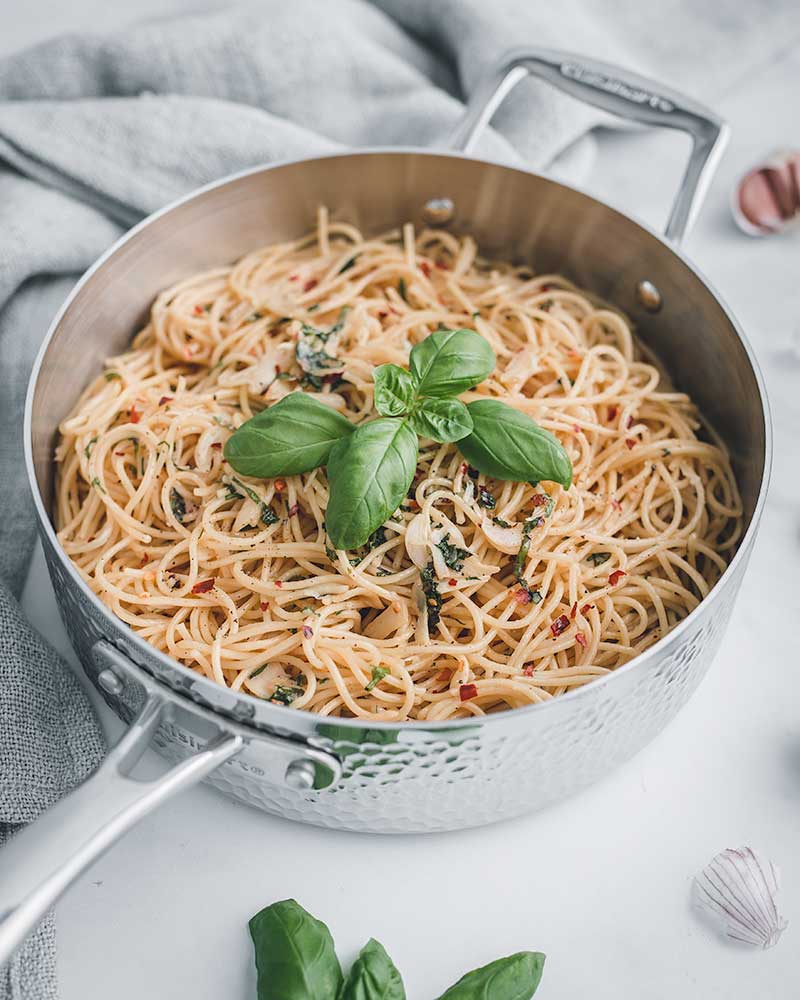 As always, here's a little list of items you should love to enhance your interior and kitchen!! Enjoy your shopping!