Every man should own a leather jacket. John Travolta looked dope in Grease! Right girls?!? And what about James Dean? I think I made my point. Did I? But for me, it was not as simple as going to the shopping centre to buy the first leather piece at the fashion store. NOPE! I've been looking for a loooong time. I don't know why, but every single one I've ever tried in the past didn't suit me. Even the most expensive ones. But all good things come to those who wait. And for me, the wait was over as soon as I entered that store. D-Brand on St-Joseph Street in Quebec City.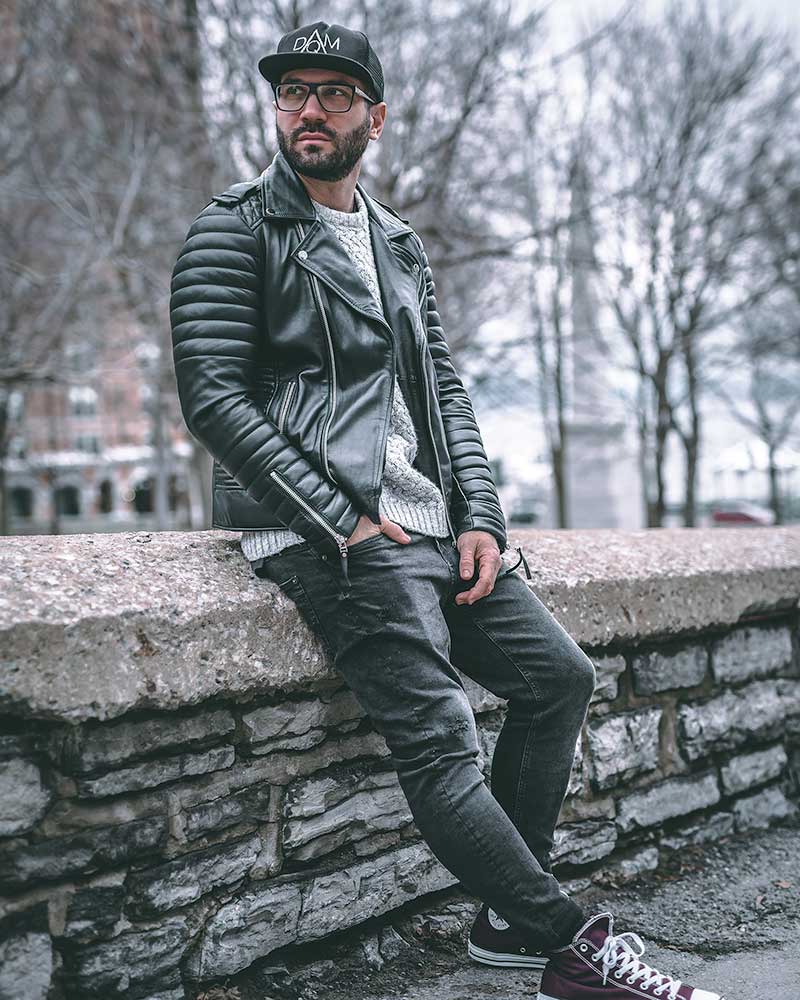 Sefra saw it when she passed by the store the week before. She saw a jacket in the window that made her stop. She told me when she came back that she might have found the perfect fit for me. You guys have to know that I'm not that easy when it comes to buying new clothing. I tend to wait, wait, wait and wait more until it's no longer for sale. Don't judge me, I've been saving a ton of money like that HAHAHAHA!!! No kidding, for many years I was only putting clothes on to get to work and then jumping into my uniform. I didn't see the purpose of spending much on new apparel. Thankfully, those days are over but old habits die hard… I was going without much expectation. Full disclosure, I was going mostly to please Sefra LOL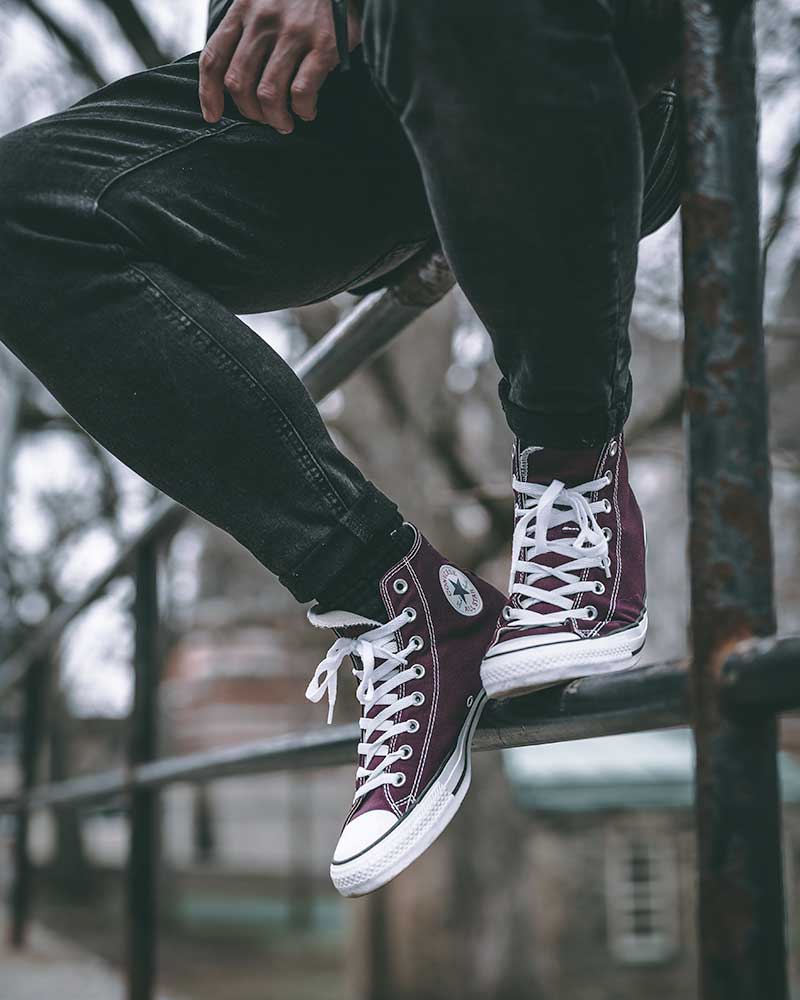 Long story short, she brought me to the D-Brand store and I really liked … well, everything! From the service that was top notch to the large variety of leather jackets which made me hesitate between two and the price point, very good! Wait no more and go look for it. D-Brand Canada is now the place for me when looking for a leather piece.
I took it for a little walk. Here's the full look.
Jean-Félix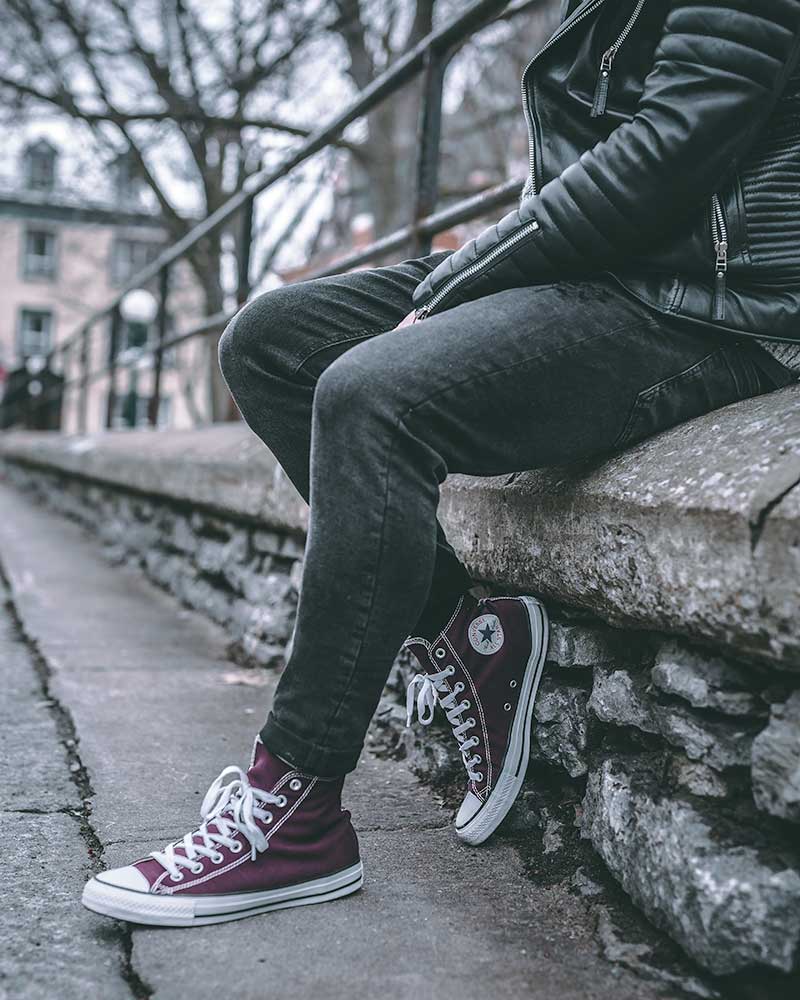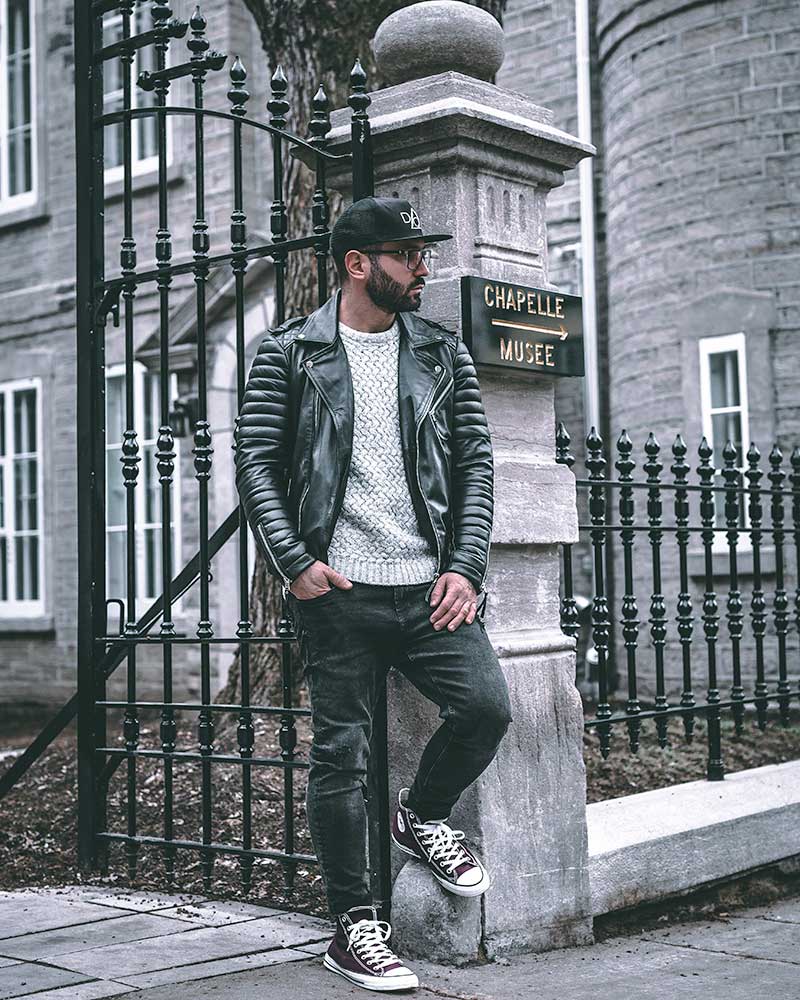 These are some ideas to recreate that look if you like it! Enjoy your shopping!