Can you imagine a blend between Reese, Mr.Big and Crunchy chocolate bars??? Well, there you have it!! These crunchy chocolate peanut butter balls are exactly that! The best of them three together. Tasty, crunchy and sweet but light at the same time. We could eat them all the same day. Almost impossible to stop when you start. They are easy to make and they will please everyone I swear! Jean-Félix was like a kid on Christmas morning HA-HA-HA
Make about 16–20 delicious crunchy balls
INGREDIENTS:
150 gr Peanut butter
75 gr Salted butter at room temperature
200 gr confectioner's sugar
80 gr Rice Krispies
200 gr milk chocolate chips
Some little nuts roughly chop for topping (optional but sooo cute)
PREPARATION:
1- In a large mixing bowl whisk the peanut butter and the salted butter together until the mixture looks uniform and smooth.
2- Add the confectioner's sugar and stir until completely incorporated and then you can add the Rice Krispies. At this step I mix with my hands to make the dough.
3- Shape your balls. About 1 ½ inches size! Place your balls on a baking sheet covered with parchment paper and store in the fridge for about an hour.
4- After the cooling time, in a small and deep bowl melt the milk chocolate chips in the microwave. Go for 30 seconds at the time and mix between each time to the help melting chocolate. Don't overcook the chocolate. You don't want to burn it and screw it!
5- With a fork or another tool of your choice, dip each ball in the melted chocolate. Remove a little bit of the excess chocolate and place the ball back on your baking sheet covered with parchment paper. Don't dip the ball with your fingers … you will let fingerprints and it won't look nice. If you want you can use some little nuts for topping!
6- When you're done, place back the baking sheet with your dipped chocolate peanut butter balls in the fridge. Let cool for about an hour again.
7- Eat them all!!!! HA-HA-HA
As easy as I promised! You will like it! No… You will looooove it! A simple dessert for every day and every occasion. It tastes like a haven and it looks beautiful. If you have some guest, you can simply put a beautiful plate in the middle of the table with your cute little chocolate peanut crunchy balls. Like this, everyone can serve themselves and it will be a success story! Looool!
Bon appétit!
Love you!!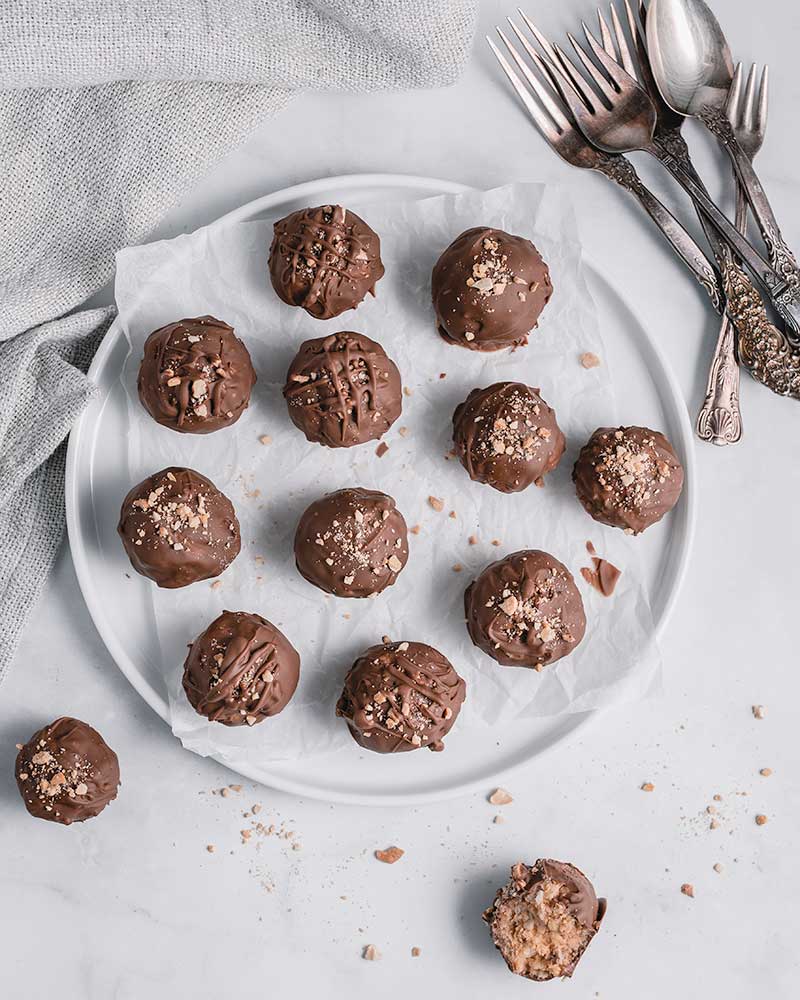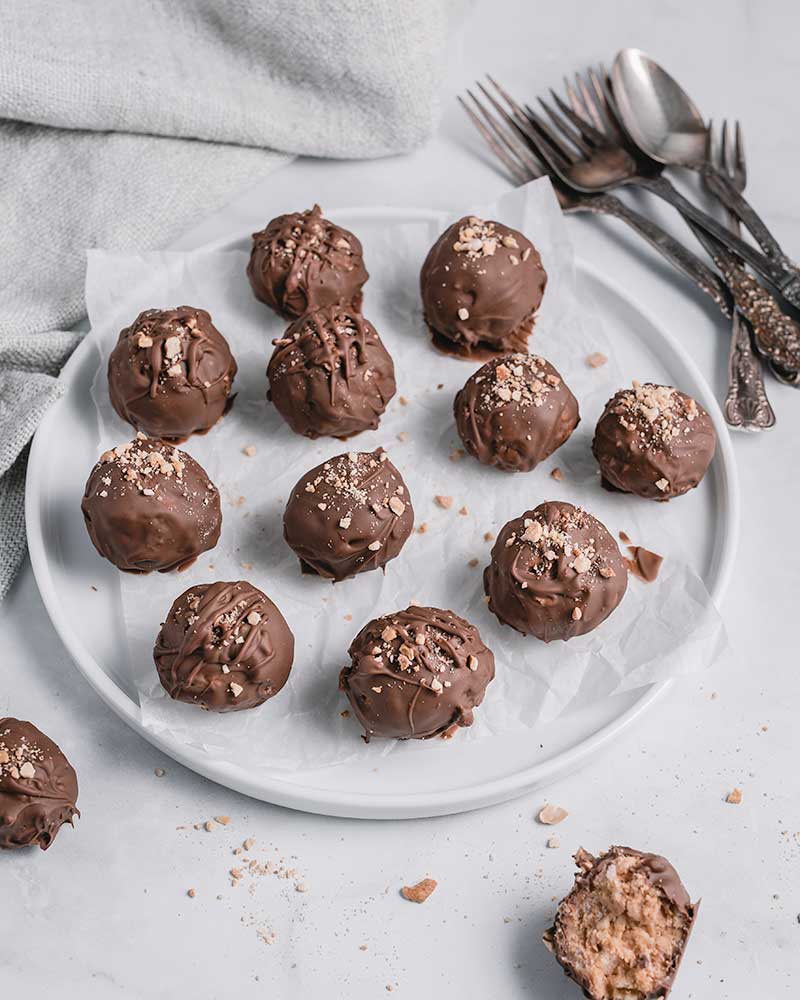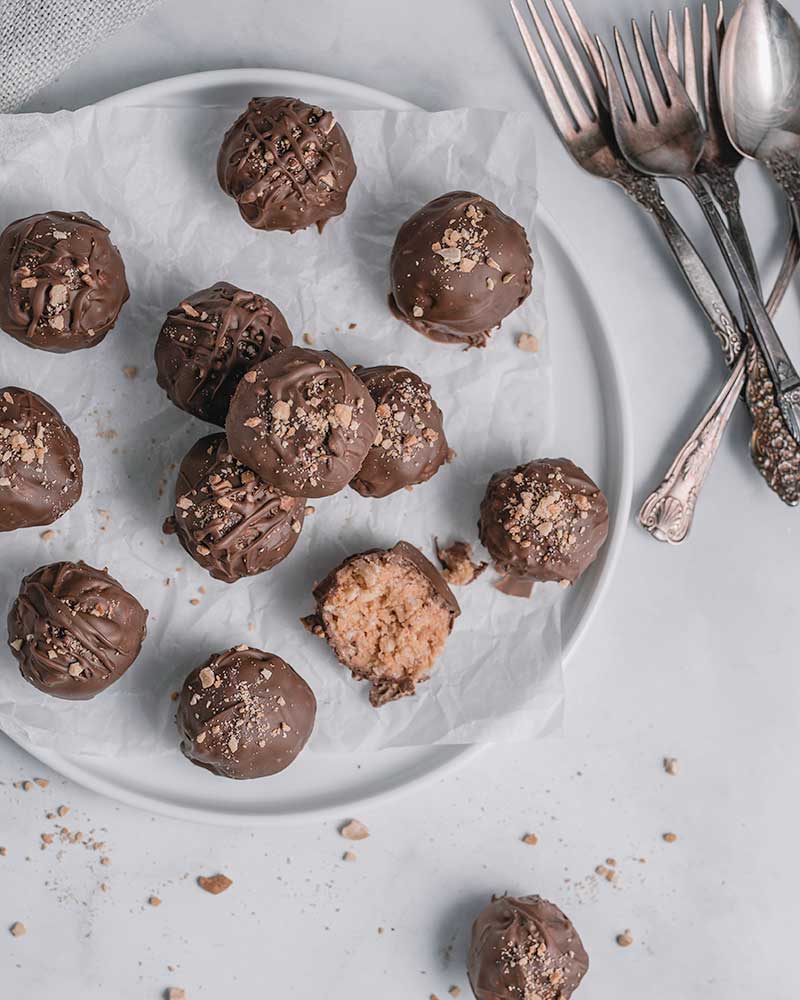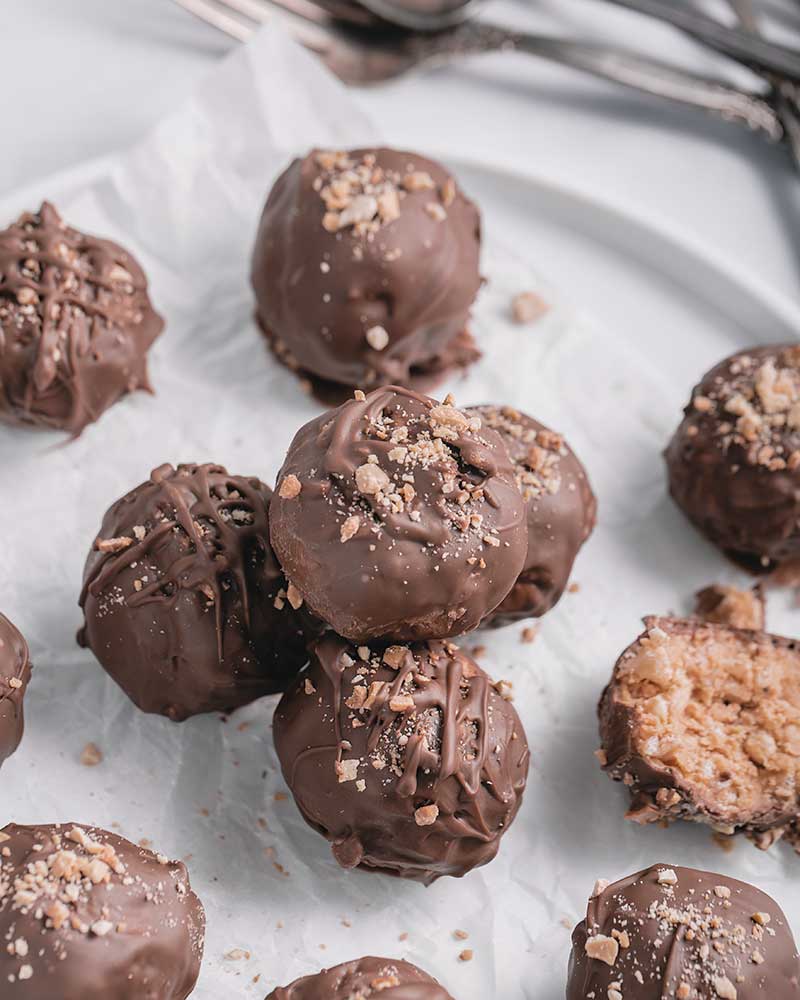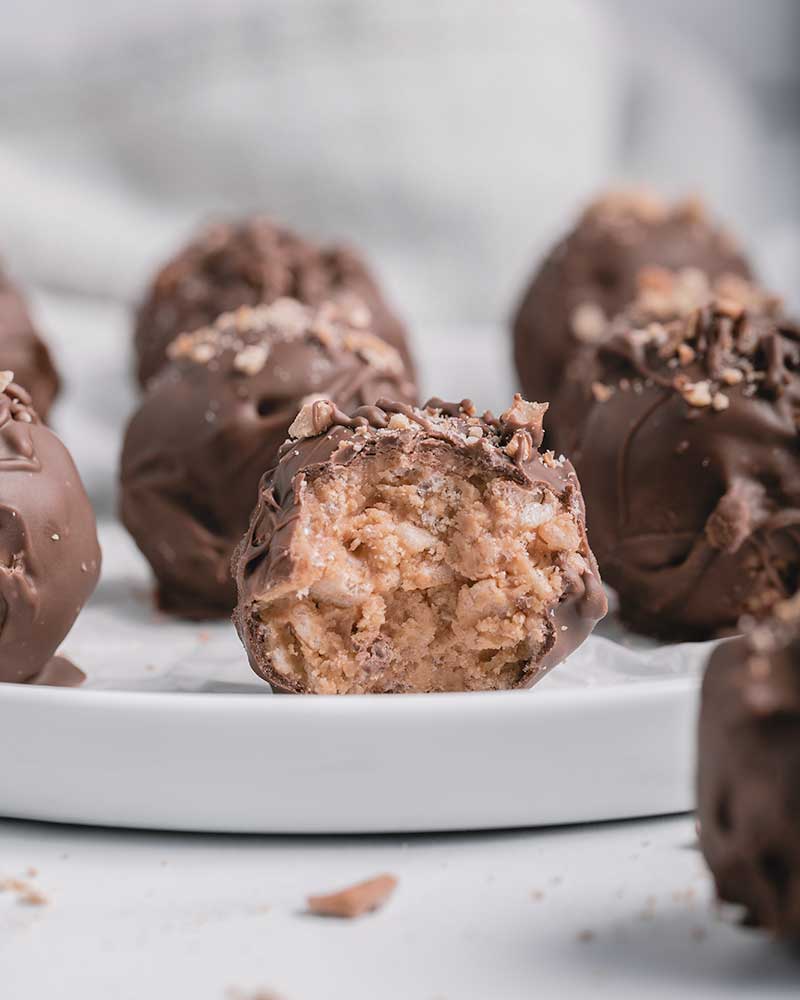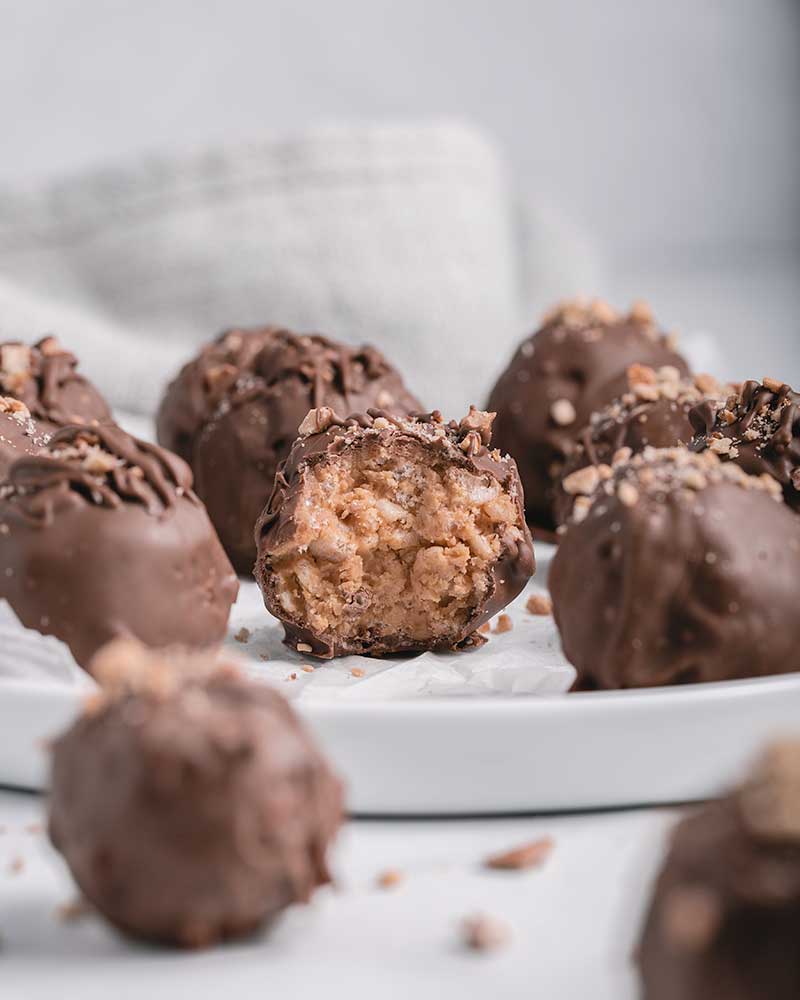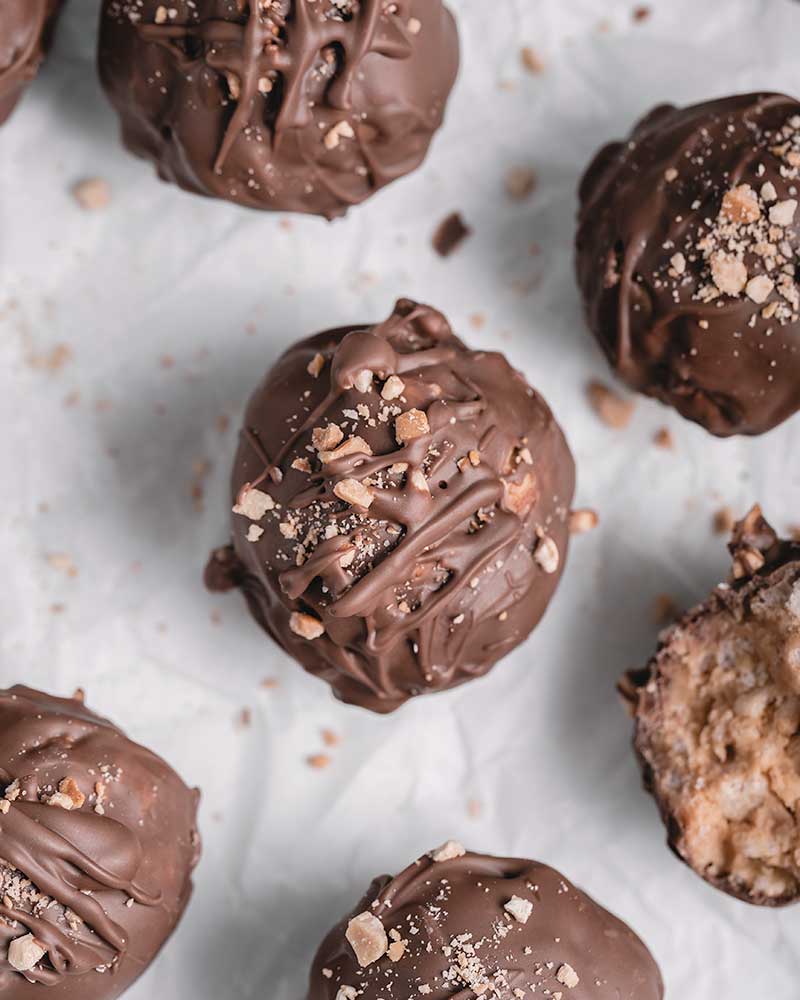 Cooking with style surely is a thing and don't worry, I got you covered! This is a selection of tools, kitchenware and other cool stuff to make this recipe or just to complete your personal collection.