When I bought this embossed rolling pin on Etsy I was very eager to receive it! I mean, I love butter cookies! I have plenty pastry cutters to shape then according to my mood but this little thing … it seemed next level! I let you judge by yourself but to me, it really did the trick. The prettiest butter cookies I've ever made 😊 Oh! Did I mention that it came with a recipe? I usually don't try the recipes found on the back of a box but I had a different feeling about this one. I was right. I didn't change a thing and it was PERFECT! So with no further ado, here it is.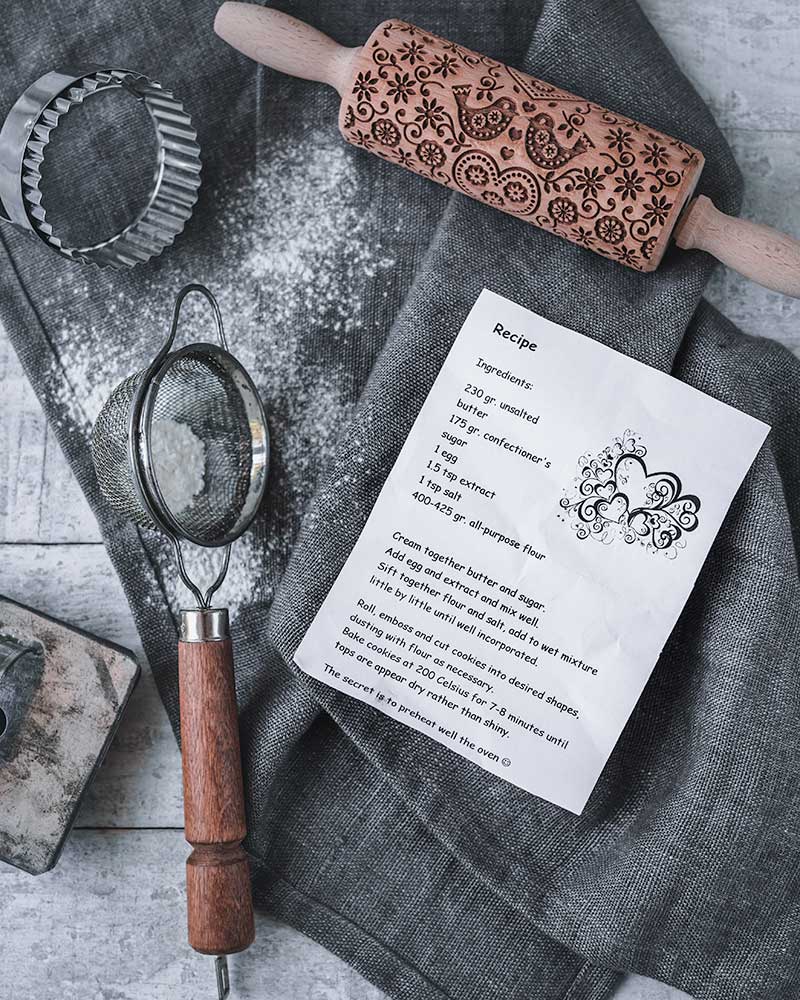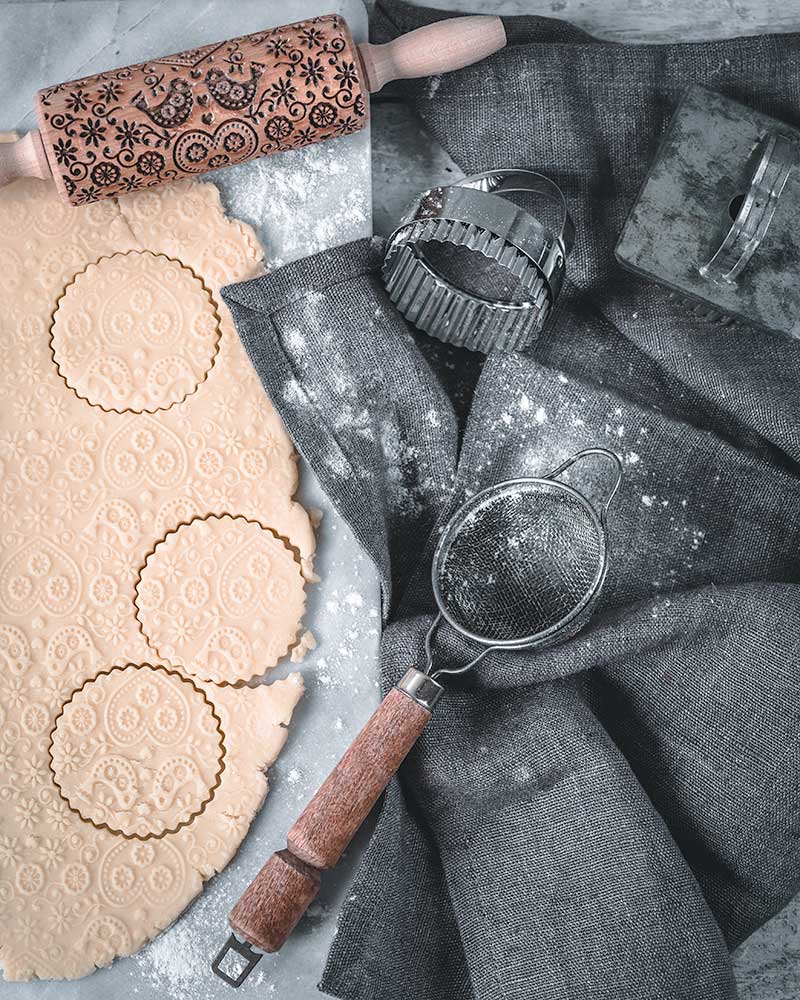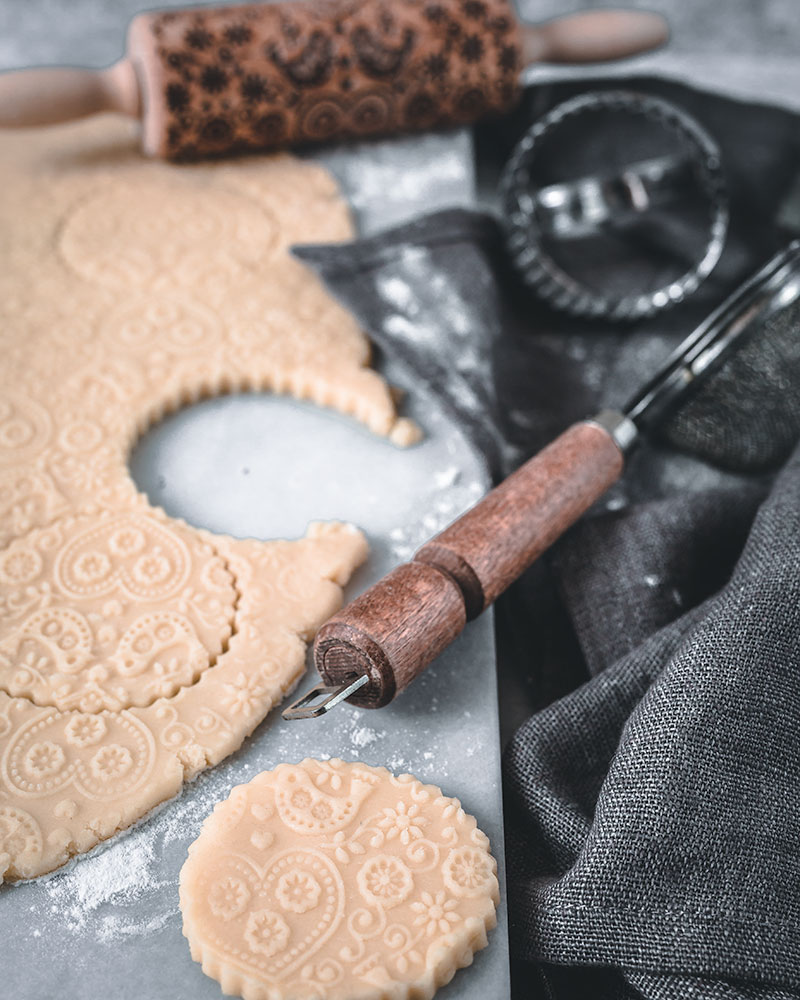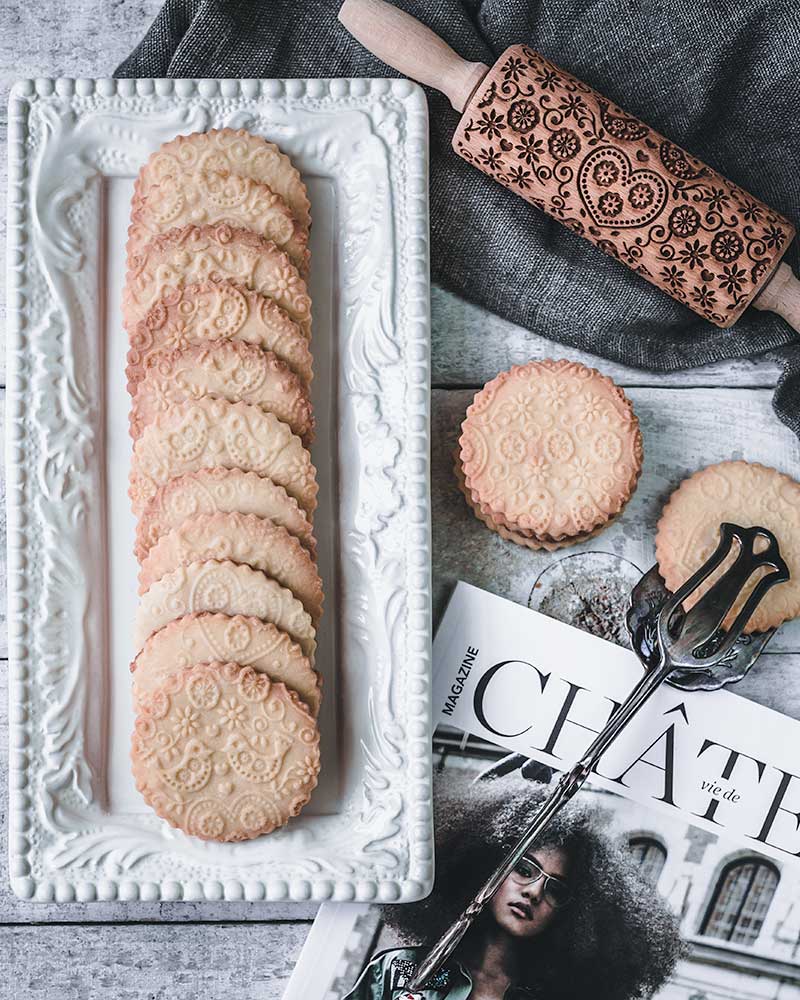 Bon appétit!
Love you!!!
Sefra
Here's the link for the exact same rolling pin on Etsy!
If you don't have already everything to make this recipe, I did shop for you. Don't thank me, I love it!