This bread is totally amazing! As polyvalent Zucchini is, this bread is as well. Sometimes I just eat it as a dessert, but I also use it during dinner or even as an appetizer. It goes perfectly with cheese, little pate or with a cozy winter soup. I think it's the way I prefer this bread. You know … a garlic soup, old cheese, little pate and this amazing zucchini bread! OK I'm drooling on myself now! I will finish this post and will make all of this for dinner right away after. HA-HA-HA This is totally me … can't talk about food and not going totally starving.
6 – 8 lovely portions
INGREDIENTS:
2 cups grated Zucchini (Press the grated zucchini in your hand to get rid of most of the water you can)
1 cup Walnuts chopped (keep some whole to garnish)
2 1/3 cups unbleached flour sifted (All-Purpose)
1 cup sugar
1/2 cup olive oil
3 eggs
1/2 cup plain Greek yogurt
1 ½ tsp baking powder
1 tsp baking soda
1 tsp vanilla extract
1/4 tsp fine sea salt
1 tsp ground cinnamon
1/2 tsp ground nutmeg
PREPARATION:
With the rack in the middle position, preheat the oven to 375 °F.
Put parchment paper in a loaf pan about 9 x 5 inches. You can also butter the loaf pan instead if you prefer.
In a bowl with an electric mixer, combine sugar, olive oil, eggs, plain Greek yogurt and the vanilla extract.
In another bowl, combine flour, baking powder, baking soda, fine sea salt, ground cinnamon and the ground nutmeg.
Add the dry ingredients in the first mixture and mix until everything is perfectly combined.
Add the grated zucchini and the chopped walnuts. Mix again to combine.
Spread the batter into the loaf pan and add some walnuts to garnish on the top.
Put into the oven and bake for about 1 hour. You have to insert a toothpick in the middle of the zucchini bread. If it comes out clean, it's ready. If not, put it a bit more in the oven and do the same test until it's ready.
Let cool for about 10 minutes and remove it from the loaf pan.
Et voilà. No matter the way you will eat this zucchini bread you will totally love it.
Love you!!
Sefra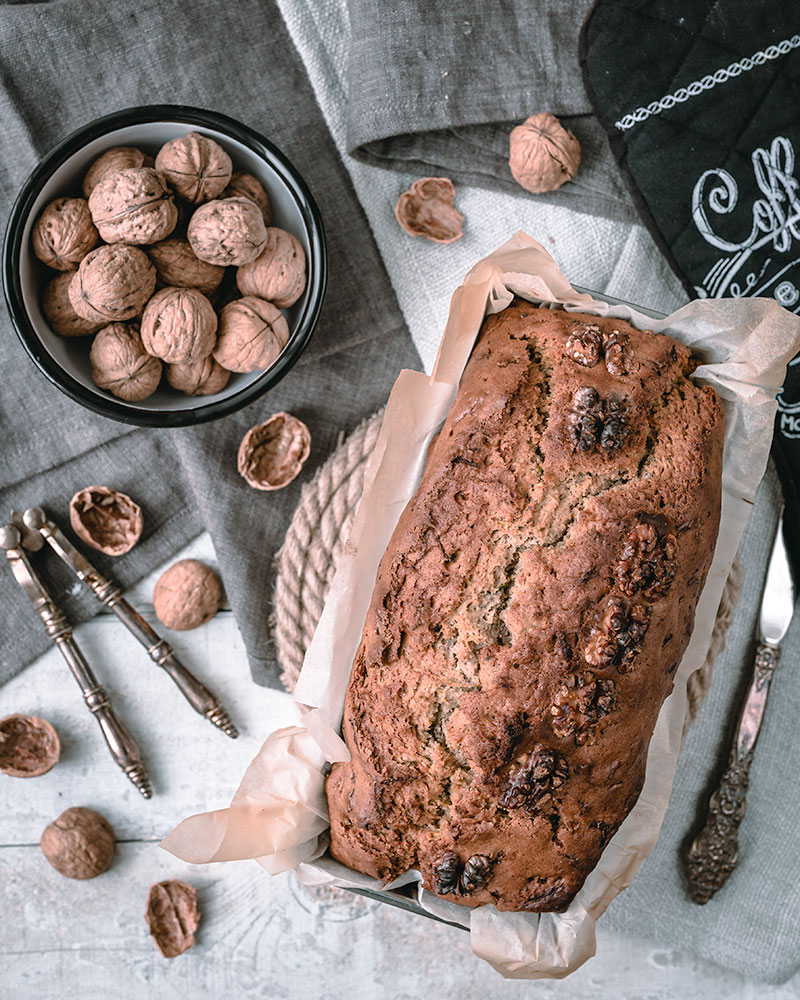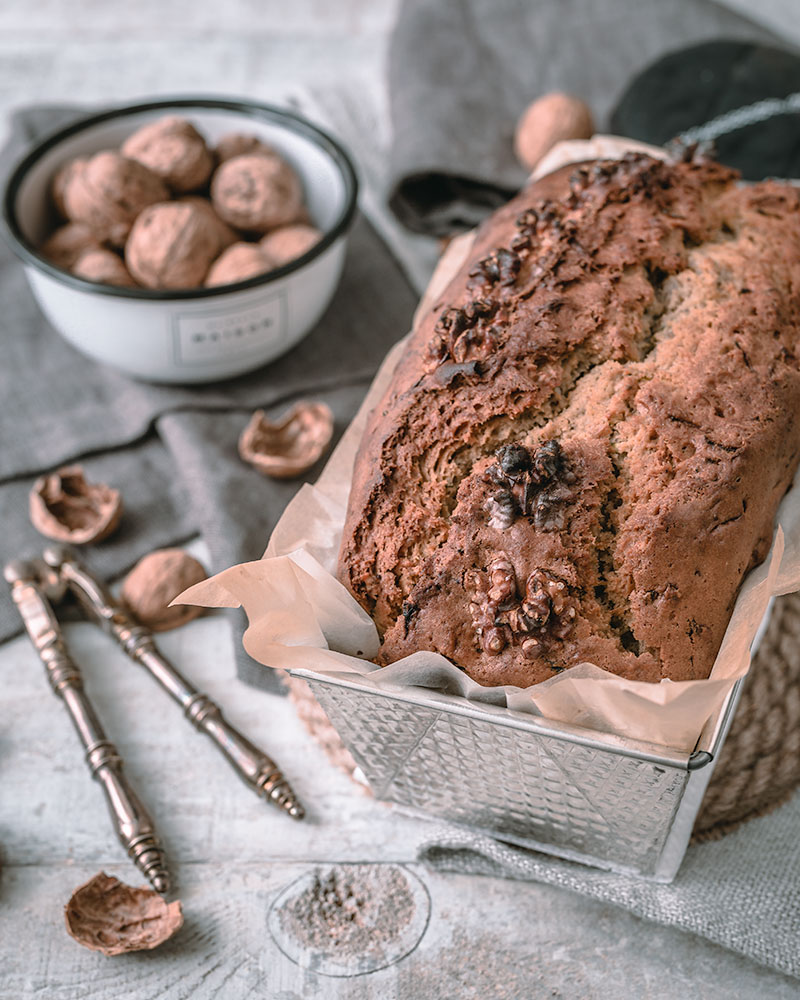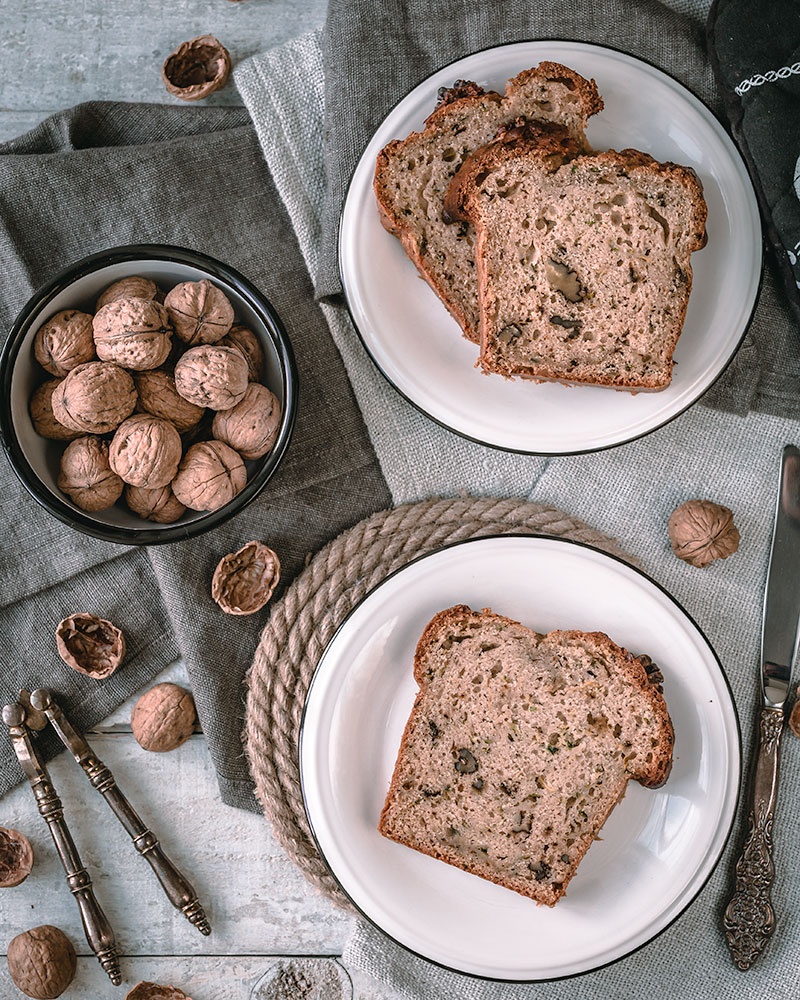 If like me you are addicted to shopping dishware and other kitchen accessories, you will probably like that list below.