Hello loves,
As you may know, Jean-Félix is a bartender. A crazy good one by the way and I don't say that because he is the love of my life. No, no, no! I say that because I think he is amazing and I think all of you should have the chance to taste a cocktail made by him once in your life! I know most of you are far from us so please make yourself a treat and watch Jean-Félix's videos on our YouTube channel, Truffles On The Rocks. That way you will be able to make a gorgeous drink by yourself and have the feeling that we are making a toast altogether! 
That being said, because of Jean-Félix, we received some Pomodoro Vodka from a Quebec company. It is a vodka infused with tomatoes. As soon as I saw and tasted it, I knew what I would do with it! Of course… You see me coming right!! Pastaaaaaa Alla vodka!!!! Oh yeah baby!!! 
For 4 people with tiny appetite HA-HA-HA and for 2 if you're like us!!
INGREDIENTS:
450 gr pasta
3 tbsp butter
1 small onion minced
4 garlic cloves minced
1 can 28 oz whole tomatoes
½ cup of Pomodoro Vodka (Any vodka will do if you can't find the Pomodoro. No stress)
½ cup heavy cream
¾ cup fresh grated Parmesan
½ tsp red chili pepper flakes
Loooooot of fresh basil! At least ¼ cup.
Fine sea salt and black ground pepper
Olive oil to cook your pasta
PREPARATION:
In a medium-large saucepan, melt the butter at medium-low heat. Add the onion, the red chili pepper flakes and the garlic. Cook and stir for about 2 minutes, just to get the flavours out. Don't golden it.
Add the whole tomatoes and crush them. Stir and add the vodka. Season with the fine sea salt and black ground pepper.
Simmer the sauce for about 45 minutes over low heat. You will see lots of recipes where people let simmer only 10 or 15 minutes but I truly prefer when the sauce is thicker and well reduced. It's much more flavourful that way.
Take the sauce off the heat for a minute and with an immersion, blender puree until smooth. 
Put back the sauce pan on the heat, add the heavy cream and the fresh grated Parmesan cheese. Stir until the Parmesan has melted in the sauce.
Meanwhile, in a large pot, bring water to a boil with a little amount of olive oil and cook the pasta until ready. Al dente baby!! Al dente!!! Don't make me sad with over-cooked pasta please! Nothing is worst then overcooked pasta. If you have been following us for a while… Now you know what I'm thinking about over-cooked pasta. That being said, when It's done, drain the pasta, put them into the sauce and toss to coat!!
* You can keep about ½ cup of the pasta cooking water if you want it saucier. I really don't think you will need it but it's just in case. Sometimes depending on your choice of pasta you may need a bit more of liquid to keep the smoothness of the sauce.
Serve the vodka pasta in beautiful bowls or plates! Sprinkle with more fresh grated Parmesan and with loooot of fresh basil. 
There you go!!! The best way to enjoy vodka without any headaches HA-HA-HA CHEERS!!!
Bon appétit!!
Love you!!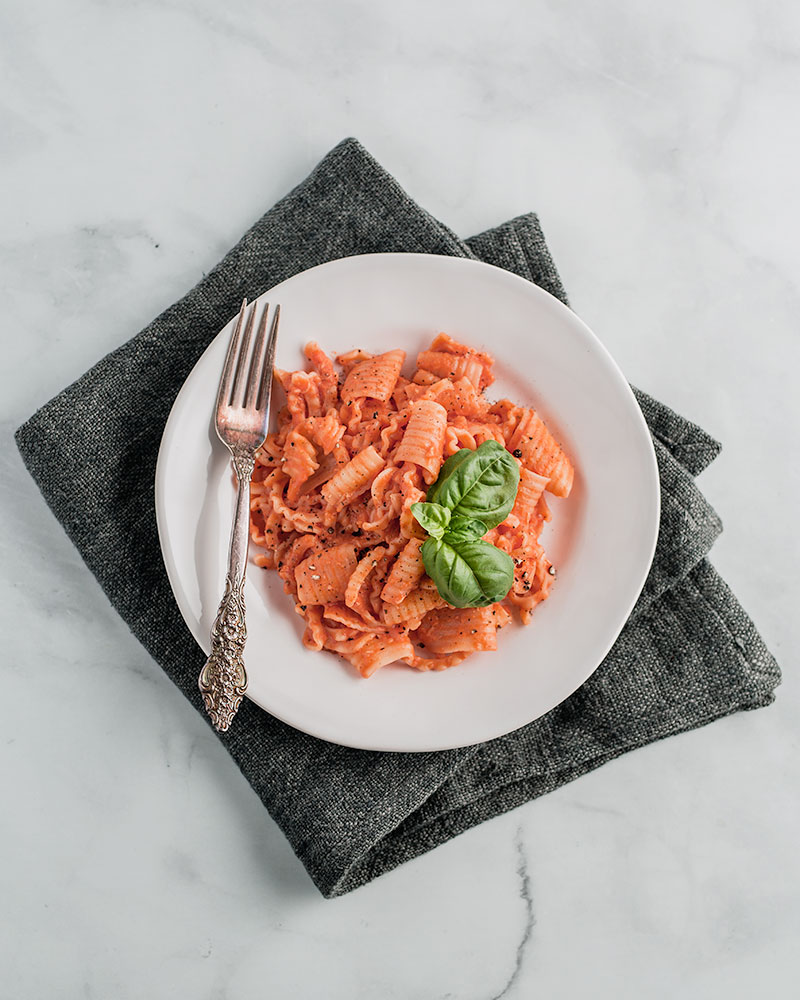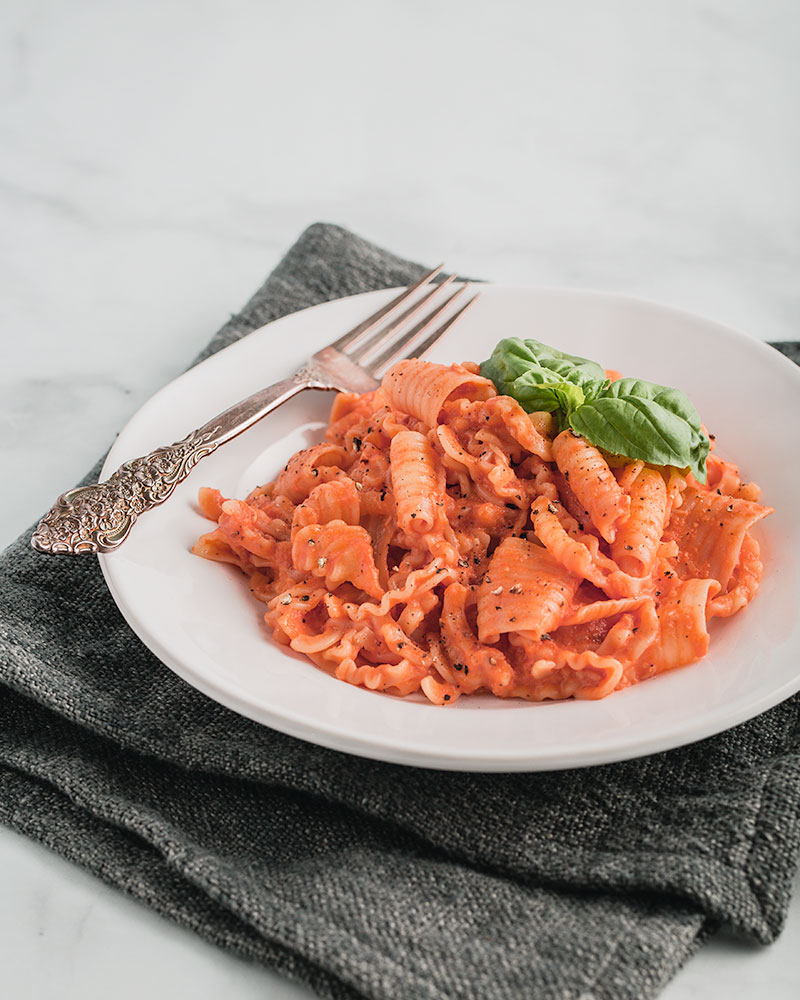 Have a look at this selection of beautiful little gems I made for you!! Good shopping loves!!