Surprised to see my name instead of Jean-Félix as an author in that cocktail section? That's because I needed to talk to you about that place. As you already know, Jean-Felix is a bartender, and an AMAZING one. He got me really picky about cocktails. As I'm used to drinking what he does for me all the time, I'm not easily impressed anymore when I go to cocktail bars and this, no matter where we are in the world.
When we are visiting a new country, Jean-Félix always wants to visit the best cocktail bars. What can I do … my boyfriend is a cocktail addict! HAHAHA but this time … it was a charm for me too. Let me introduce you to this one place which will fulfill all your cocktail dreams!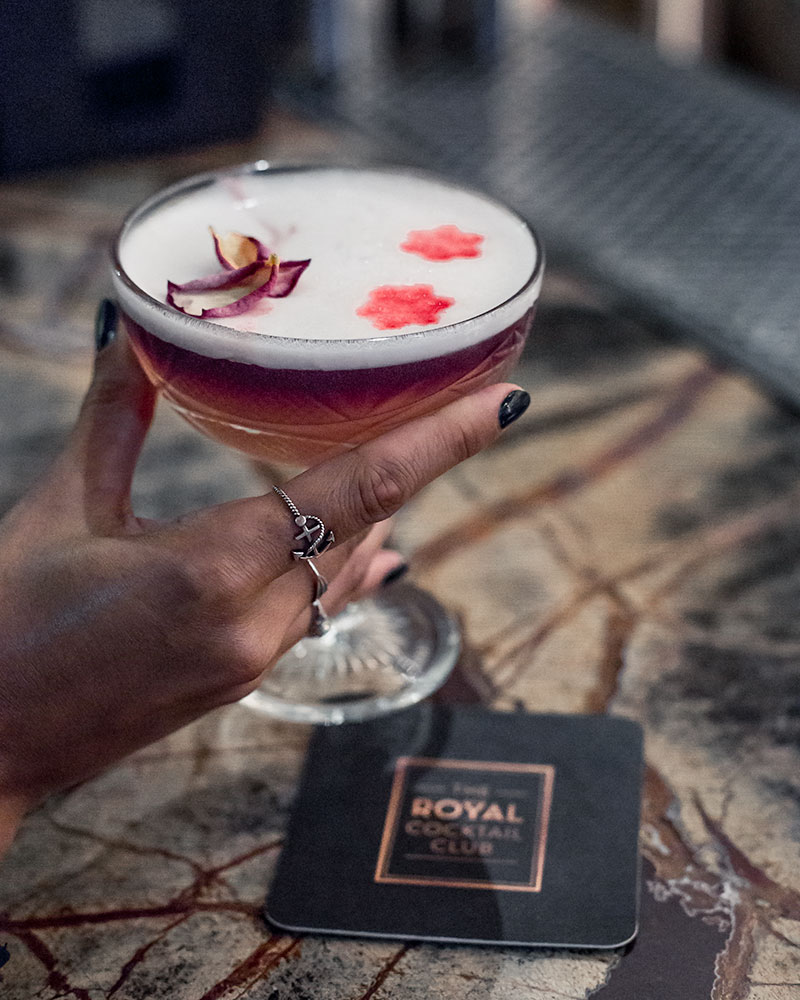 The Royal Cocktail Club is on the corner of a cute little street in the city of Porto. We saw it while walking around during the day. Jean-Félix, of course, had already heard about the place so we decided we would go to during the evening. OH MY GOD! What can I say? Sorry Honey, now I know another bartender who is as good as you are! HAHAHA Seriously, we went there every day we were in Porto. Usually we're trying to visit different places but not this time. I wanted to try every cocktail on the menu. I drank in that bar the best Negroni I've ever had. I mean … THE BEST!!!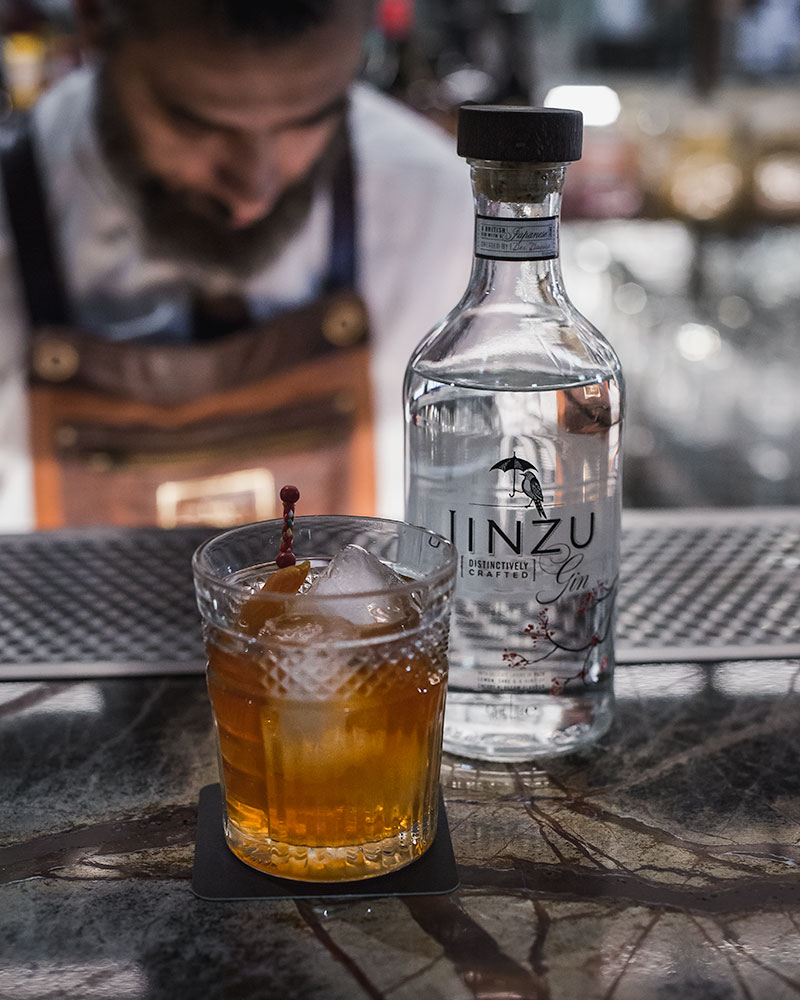 Daniel Carvalho is the head bartender of The Royal Cocktails Club. He's the man behind this amazing cocktail list. I'm also really happy to say that we are not the only one who falls for him and for the way he shares his passion. A few weeks after we left Porto, he won the title of The Bartender of the years 2017 in Portugal! Believe me, he totally deserves it. Beside the perfect taste of the cocktails, watching him work was mesmerizing. I don't know where you loved to sit when you are in a bar but personally, I'm always sitting at the counter, in front of the bartender. It's part of the pleasure, and part of the experience for me to watch the way bartenders work. If you are like me, you will appreciate Daniel's technique and his presence. He is a master at what he does.
If you happen to be in Porto, The Royal Cocktails Club is the place to go if you are craving for a really good cocktail. You won't be disappointed! OH! And say hello to Daniel for me. Tell him that I miss this crazy Negroni!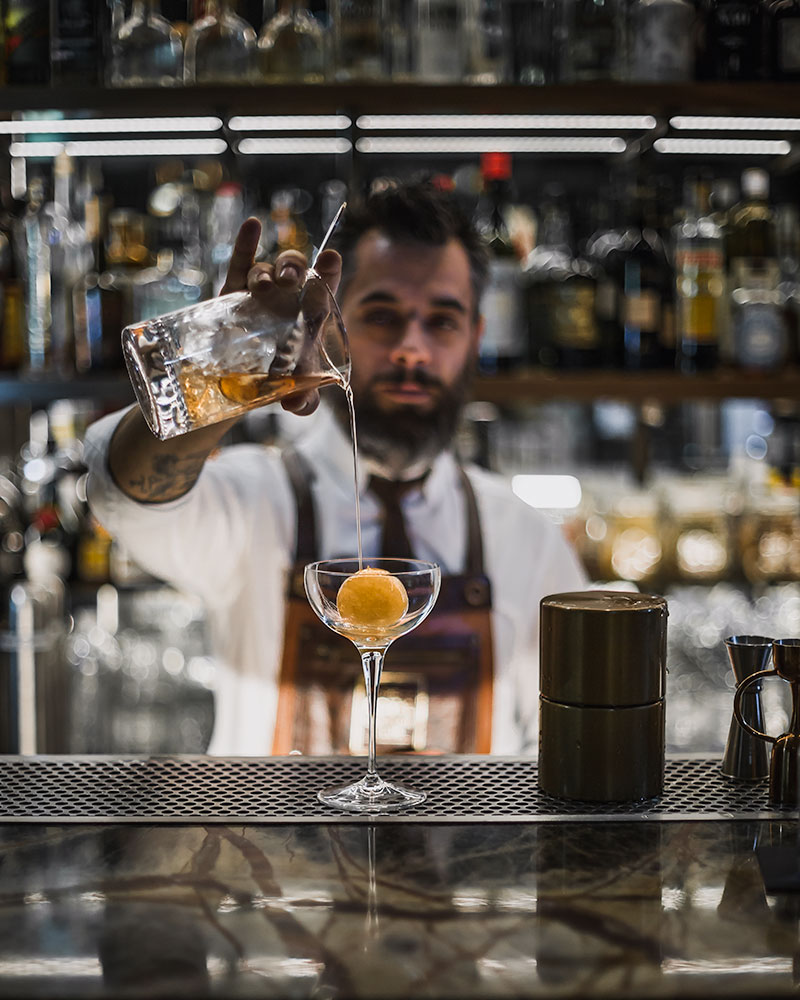 The Oriental Negroni from The Royal Cocktail Club
Jinzu gin
Aperol
House made apricot vermouth
Love you
Sefra