I loooove meatballs!!! Doesn't matter what kind of meatballs. Asian, Italian, Swedish… I don't care!!! With pasta, in a bread, on rice, or with mashed potatoes, I still don't care!!! Just give me some meatballs!! What about you??
This recipe is very, very, very simple and it's absolutely delicious! These sticky Asian meatballs are now part of our food routine! You'll see. In about 30 minutes only you will be ready to eat! Fast, flavourful, gourmet. That's it!!! Ohhhh and be generous with the sesame mayonnaise!! I don't care about the bikini body!! HA-HA-HA
For about 12 delicious and flavourful meatballs
INGREDIENTS:
For the sesame mayonnaise
1 cup homemade mayonnaise (or your favourite commercial one)
1 tbsp soy sauce (To make the sauce, I always use Kikkoman soy sauce. I think the taste is way better)
1 tsp sesame oil.
1 tbsp white sesame seeds roasted
In a bowl, mix all the ingredients together. Cover and save for later.
For the sticky Asian meatballs
½ pound ground beef
½ pound ground pork
1 cup breadcrumbs
2 green onions finely chopped
4 garlic cloves minced
1 tbsp fresh ginger grated
1 eggs
2 tsp sesame oil
2 tbsp Hoisin sauce
1 tbsp soy sauce
1 tbsp dark soy sauce
½ tbsp Shaoxing wine
1 tbsp honey (and more to drizzle on your meatballs)
1 tbsp Cornstarch
PREPARATION:
1- In a large bowl, use your hands to combine all the ingredients together.
2- Preheat the broiler.
3- Shape the meatballs. About 1 ½ – 2 inches size. Place them on a cookie sheet.
4- Drizzle honey on each meatballs. Just enough to cover and have a gorgeous sticky feeling.
5- Cook them in the preheated oven for about 12–15 minutes. Midway, flip the meatballs on their other side. Be careful not to burn them. You can also shake the pan a few times during the cooking process.
Et voilà!! Now you choose for the rest! I love to eat those perfect sticky meatballs with basmati rice and with some fresh vegetables like cucumbers, green onion, lettuce, etc. You can make yourself a full bowl with everything you like, kind of like a Poke bowl you know? And then you dip everything in this amazing sesame mayonnaise!! I swear this mayonnaise will take this meal to a next level of deliciousness. If you don't believe me, ask Jean-Félix. HA-HA-HA He will tell you! I need to make a double ratio because of him Loooool.
Hope you will love it guys! It's just full of flavour and full of love!!! Talk to you soon until then, please stay safe and #stayhome
Bon appétit!
Love you!!!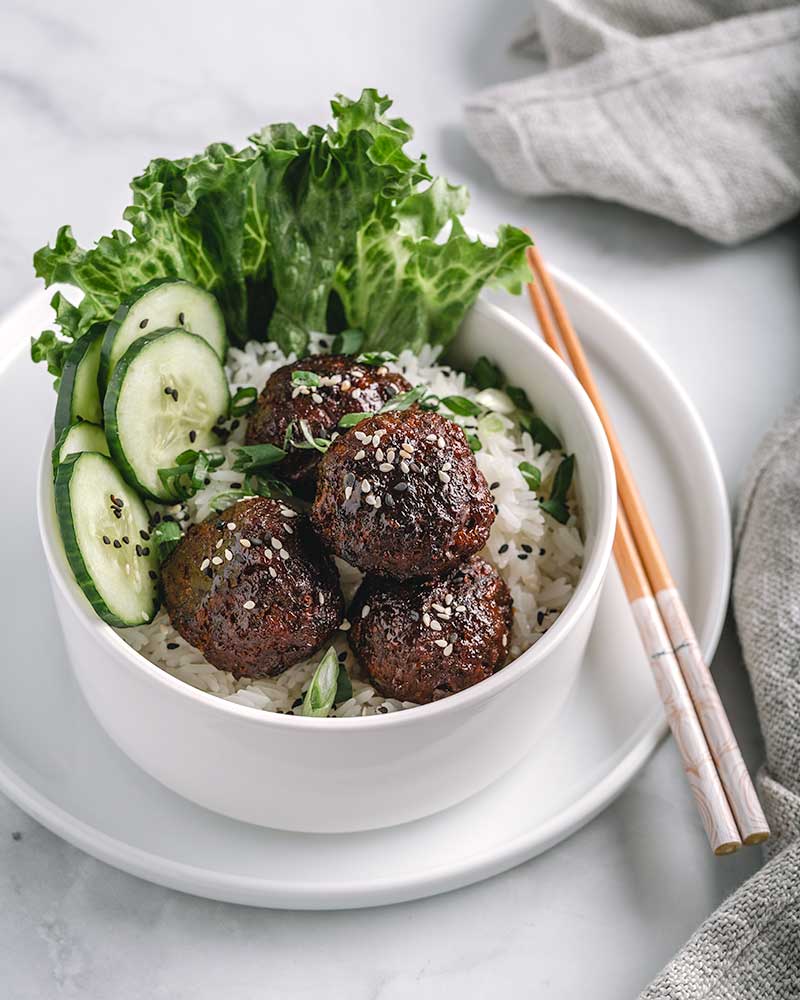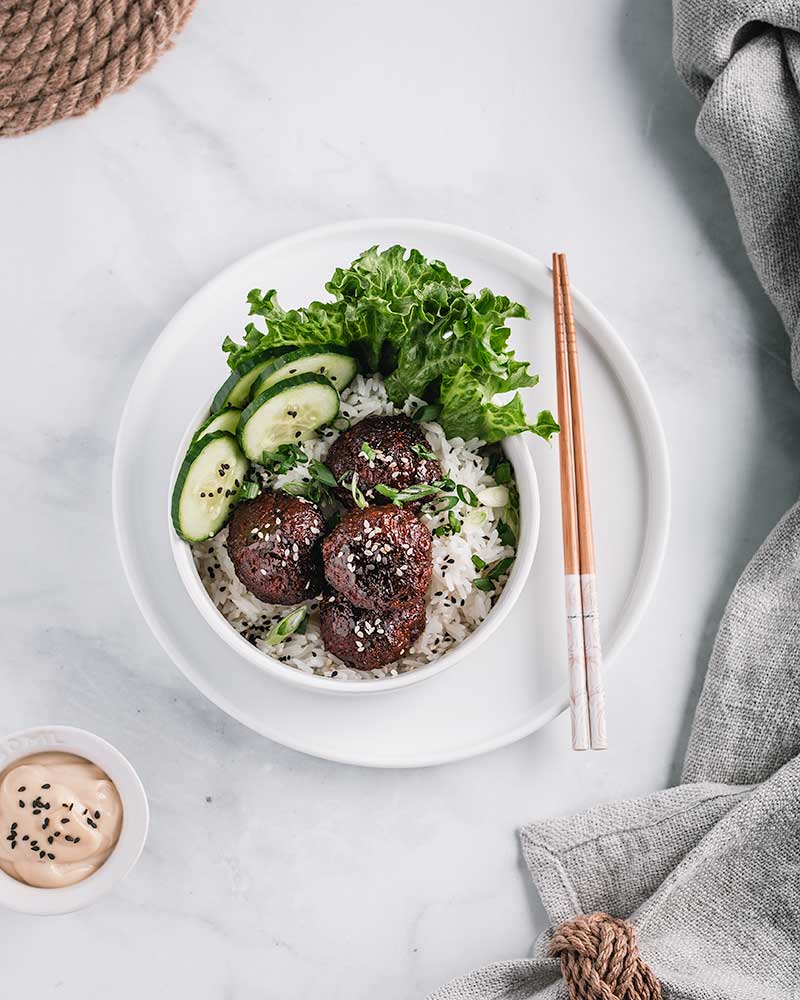 Here's a little of shopping for you!!! Hope you will enjoy! Just a few things that I put in my wish list!! HA-HA-HA