Croquetas is one of the most popular Pintxos in San Sebastian. You'll find these gorgeous little bites on almost every restaurant or bar menus. Everywhere else in Spain you will find them as tapas! Croquetas are everywhere, all around Spain! You can't and you won't miss them!
The first time I ate Croquetas, Paquita was cooking them for me. This amazing woman is a huge part of my childhood, and she was like a mother to me. She had a huge influence on my way of cooking and on the development of my taste. She is one of the best cooks I know.
When I was 8 years old, I went to San Sebastian. I spent the whole summer in Spain with her and her family. I was discovering my country and my origins for the first time. Her 5 children became big brothers and big sisters real fast. I deeply love them and I missed them a lot when I came back in Quebec. This fall we were reunited after so many years. It was unbelievable! And you know what? Even if time flies, when it's real love … no matter how long you've been separated, the depth of feelings will never change and you will never feel the distance.
Paquita, this recipe I made makes me think of you sooo much. Every bite triggers perfect memories. A taste of this unforgettable summer in Spain.
Te quiero mucho mi Paqui y te extraño. Espero volver pronto en San Sabastian.
Makes about 40 delicious Croquetas
INGREDIENTS:
150 gr cooked chicken breast (you can just roast it in a pan with a bit of olive oil)
100 gr white cooked ham (you can use Serrano if you have some, it will be amazing)
Frying oil (I use vegetal or peanuts but, of course, you can use olive oil too).
Bread crumbs
1 ½ cup bread crumbs
1/2 cup flour
1 large beaten egg
*It can be a bit more of everything!
Bechamel
1/3 cup unsalted butter
1/3 cup flour
1 ½ cup milk (I use whole milk)
1/4 cup cream 35%
1/4 tsp Nutmeg
Fine sea salt and ground black paper
PREPARATION:
In a medium sauce pan make the Bechamel. Melt the butter over medium heat. Stir the flour constantly until you have a light-golden roux.
Whisk in the milk little by little and continue to cook. Add the cream and never stop stirring until the mixture thickens. It will take about 5 minutes.
Season with the fine sea salt, the black ground pepper and the nutmeg. Mix and remove from the heat. Reserve. Be careful with the salt because the ham is already a bit salty.
Put the chicken breast and the ham in a food processor and process until the meat is finely ground. The finer you ground your meat, the denser your Croquetas mixture will be and it's exactly what you want!
Add the ground meat in the bechamel and stir until you have a well-combined mixture. Adjust the seasoning.
Put the dough in a bowl and cover with a plastic wrap. Reserve in the fridge for at least 4 hours. I personally let it in the fridge all night, and I make the Croquetas the day after. It's the best!
When it's time, make the Croquetas.
With the Croquetas dough make little oval shape balls about 2 x 1 inches. You can also make round shape … at this step it's like you prefer. HAHAHA
In 3 separate bowls put the flour, the beaten egg and the bread crumbs.
Roll your ball in the flour first, then in the egg and finally in the bread crumbs. Let aside in a large plate.
Put enough frying oil in a medium-large sauce pan to be sure the balls will be covered. Heat the oil at high heat. If you want to know if the oil is ready, put a piece of bread in and if it becomes golden, it's time.
Put the Croquetas little by little in the hot oil. Don't put them all at the same time. I go about 6 by 6 at the time. Turn the Croquetas several times until evenly golden. It fries quickly. It takes only a couple of minutes.
Remove the Croquetas of the oil with a slotted spoon and put them on a large plate with paper towels to absorb the excess of oil.
Repeat the operation until all the Croquetas are done!
Maybe it looks a bit complicated but at the end, they are just simple baby steps and I swear you will feel Spain in every single bite! It's worth it!
¡ Buen provecho!
Love you!
Sefra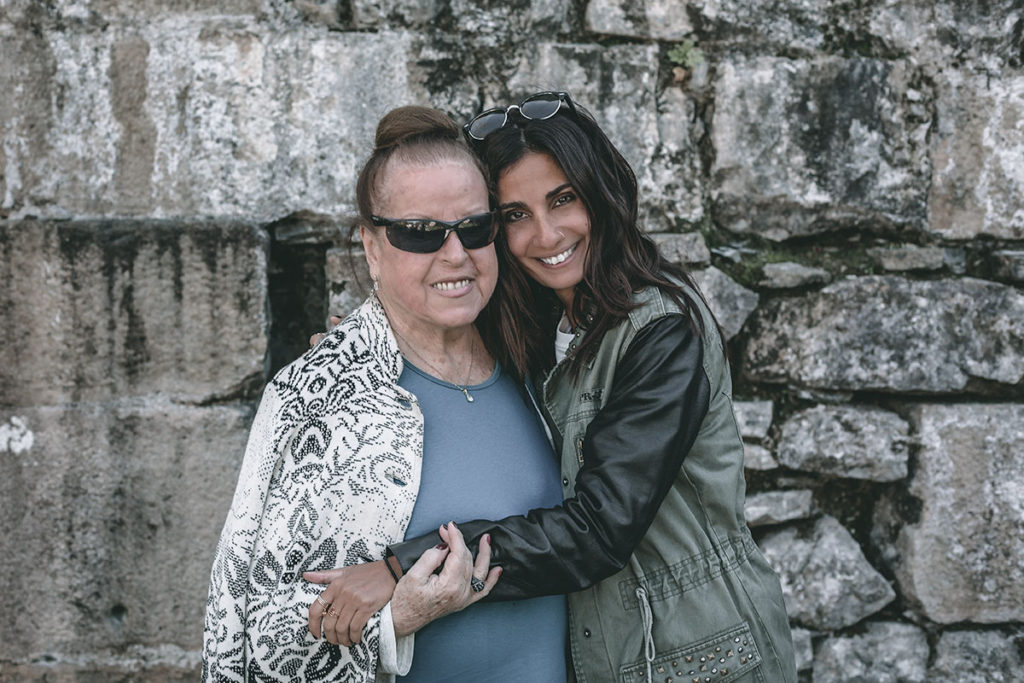 If you don't have already everything to make this recipe, I did shop for you. Don't thank me, I love it! If you want to serve them in little baskets like I did,
here's a link
to buy some.