To me, some of the best meals are the simple one. No need to go crazy with hours and hours of cooking to put something delicious on the table and to have an amazing time. As I am completely addicted to eggs, there are often part of the party! I love them in every way. Boiled, fried, scrambled, poached, hard … I don't care!! For breakfast, lunch, dinner or late snack … No matter … I just LOVE them! So here's one of several ways that I cook them.
For 2
INGREDIENTS:
4 eggs room temperature
1/4 cup olive oil
10 Kalamata olives pitted (you can split half and let the other one complete)
Fresh grated Parmesan
Fine sea salt and black ground pepper
PREPARATION:
In a skillet, heat your olive oil over medium heat and add the Kalamata olives. Stir gently and let them infuse the oil for about 5 minutes. Remove them and save for later.
Break the eggs in the infuse oil and be careful not to break the yolk. Let fry slowly. You don't want them to be over cooked. You still want to be able to cut them only with your fork. Otherwise it becomes like an elastic and it's not the goal of that recipe. If you think that they cook too fast, just reduce the heat a bit.
When all the egg whites' seams coagulated, season with the fine sea salt and black ground pepper. Put back the Kalamata Olives for a couple of seconds. Et voilà! You are ready to serve!
Serve 2 eggs per persons and split the Kalamata olives on both plates. Pour all the infuse oil over the eggs and sprinkle with the fresh grated Parmesan cheese.
You can serve your eggs with fresh bread, croutons, little greens … whatever you want. It's going to be a pure delight.
Hope you will enjoy this simple but lovely dish. Eggs are one of my essential ingredients. The one that I never run out of. If you have eggs at home, you have endless possibilities to cook something delightful.
Love you!!!
Sefra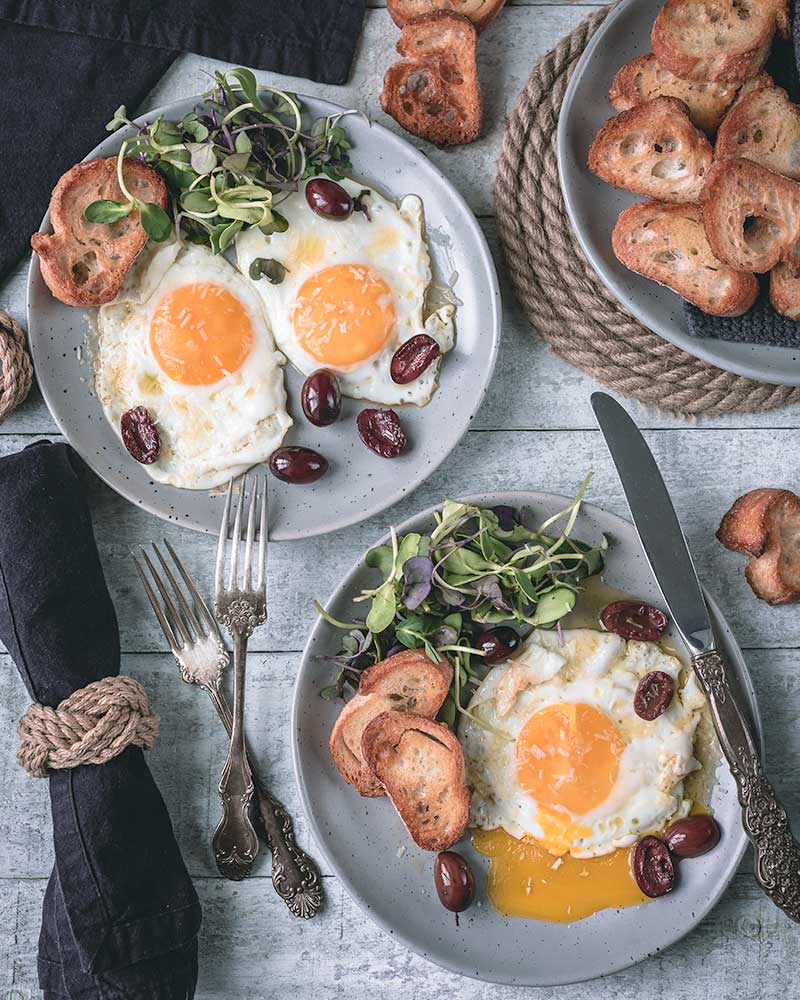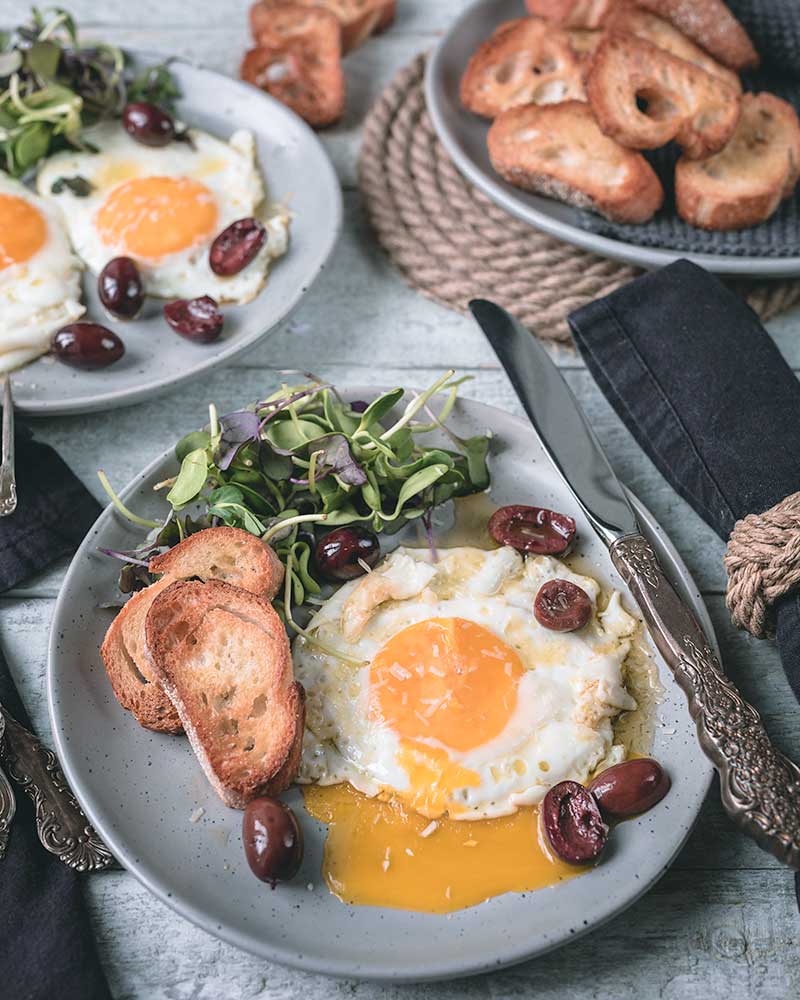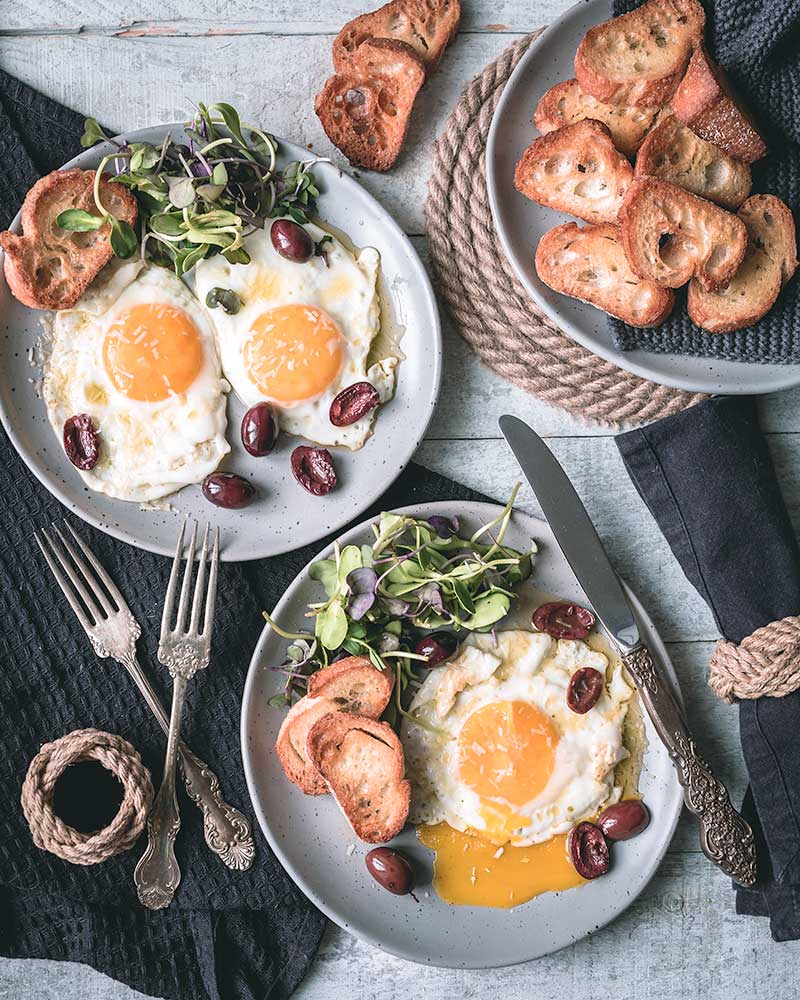 You can find below a little selection of items for cooking and for home decor. Some I already have and some are in my wish list.