Enter the Legacy! That's what 3 of my friends will try to do this Tuesday in Miami during the Bacardi Legacy national finals, one of the most prestigious cocktail competitions in the world. For the past few months, waiting for the live national finals, every regional finalist been trying to spread their cocktail as much as they could in order to make of their creation, the next Bacardi modern classic cocktail.
You can tune in at 5:30 pm eastern time this Tuesday, February 6th on USBG's Facebook page to watch the competition live and see who's gonna take the only spot and represent Canada at the global finals.
Having participated in several competitions myself, I know how nerve-racking it can be to perform in that type of situation. I know we're not saving lives, but we're trying to make life smoother one drink at the time. In that case, if you are like me and believe that creating drinks is a noble cause, join me and give a loud cheer to my friends who are about to give all they got to take the lead spot.
And if you want to judge by yourself, here are 3 recipes I love from the Canadian line up.
Cheers!!!
Jean-Félix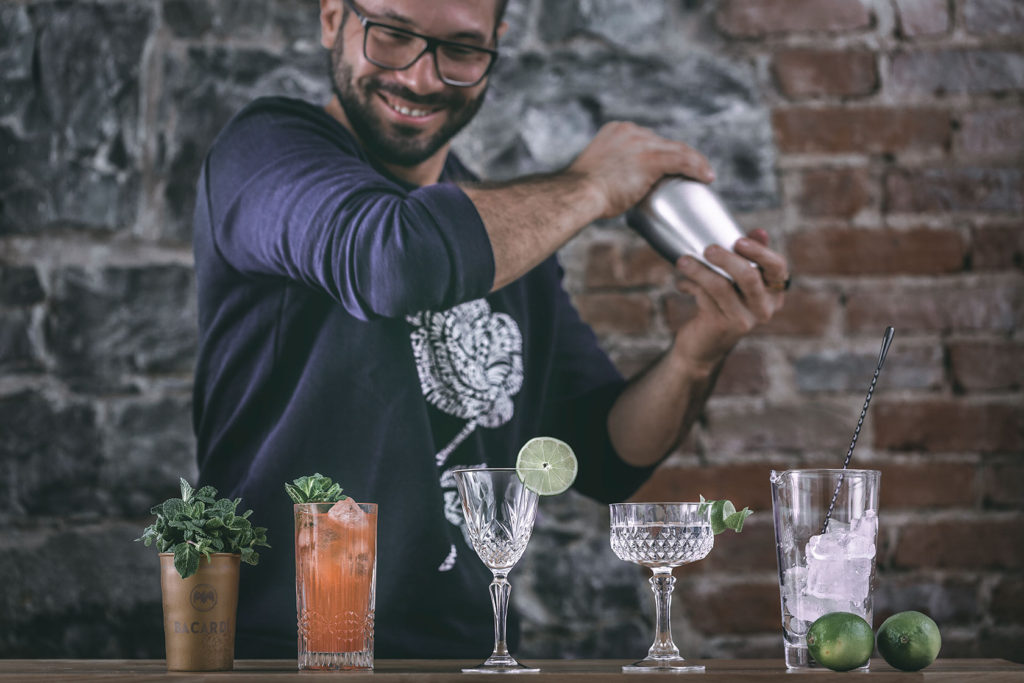 From left to right
LA EQUIDAD by Max Coubes MTL
INGREDIENTS:
2 oz Bacardi Ocho
½ oz Lime juice
½ oz Coffee syrup (half coffee half sugar)
6 Mint leaves
Top with Martini sparkling rosé
METHOD:
Shake all ingredients with ice except for the sparkling wine.
Fine strain over fresh ice in a tall glass.
Top with Martini sparkling rosé.
Garnish with mint sprig
SEQUITO by Sabrina Mailhot MTL
INGREDIENTS:
2 oz Bacardi Ocho
0.25 oz Banana Liqueur
1 oz Orange juice
0.5 oz Grenadine
0.5 oz Lime juice
2 Dashes Aromatic bitters
METHOD:
Shake all ingredients with ice
Fine strain in a chilled cocktail coupe
Garnish with a lime wheel
A LOVE REMEMBERED by Jeff Savage Vancouver
INGREDIENTS:
2 oz Bacardi Superior
0.5 oz Martini Bianco
0.25 oz Maraschino
1 Bar spoon Malic and Citric solution (1 gr malic acid, 1 gr citric acid, 20 gr water)
2 Dashes Scrappy's grapefruit bitters
METHOD:
Stir all ingredients over ice
Strain in a chilled cocktail coupe
Express a lime zest over the cocktail
Garnish with the lime zest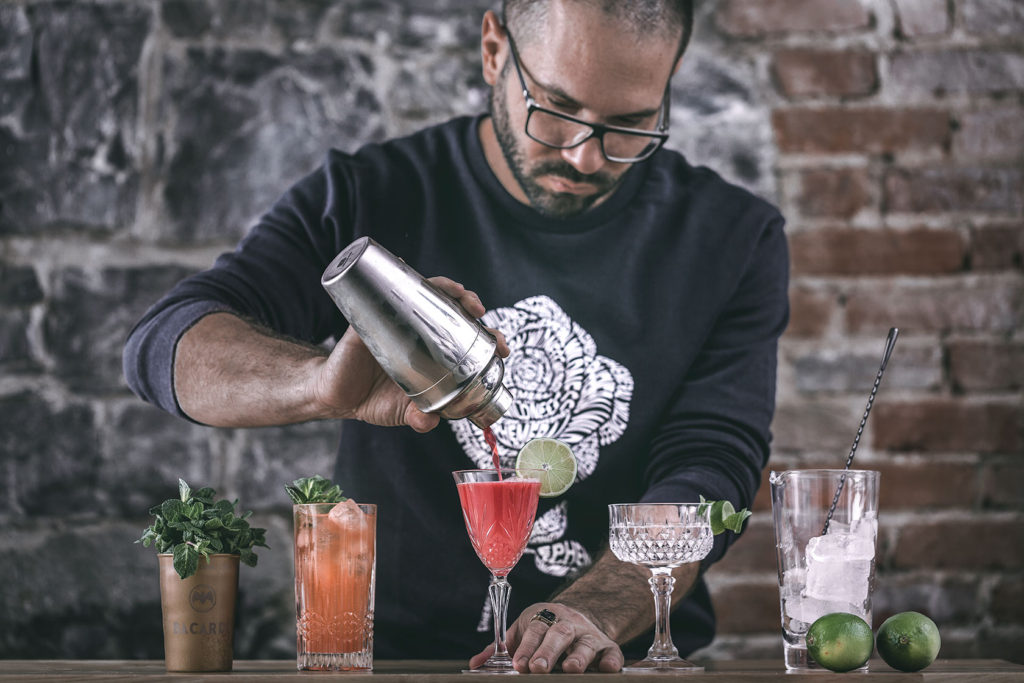 If you want to step your game up, these are some pretty cool items for your home bar. Glassware, barware and even a DIY bitters kit.